For any eCommerce business owner, having a robust payment solution for their website is crucial. Ultimately, that is how your money will reach your bank account. To give customers the near-perfect shopping experience, you need to have a robust payment solution. If the payments are not implemented as per the locality or the likings of the buyer, your shopper may leave your cart abandoned.
Easy payments deliver ease of use for the shopper, ultimately resulting in their love for your brand. Having the right payment gateway implemented according to your shoppers' likings and locality will surely increase your sales. In this article, we will discuss the ANZ eGate implementation with Shopify.
About ANZ eGate
ANZ eGate is an online payment solution powered by Australia and New Zealand Banking Group Limited (ANZ). Many online merchants widely use this payment solution in countries such as Australia, Fiji, Samoa, the Cook Islands, Papua New Guinea, and New Zealand. This bank is one of the most popular banks in such a region. The majority of the merchants, as well as the citizens around here, use this bank.
On the other hand, when it comes to Shopify, no proper payment gateway is available to implement ANZ eGate with Shopify. Hence, to help out the Shopify merchants in this region, ShopiApps has developed the Shopify payment solution ANZ payment gateway solution. Let's discuss the app in detail.
About ANZ EGate Payment Solution by ShopiApps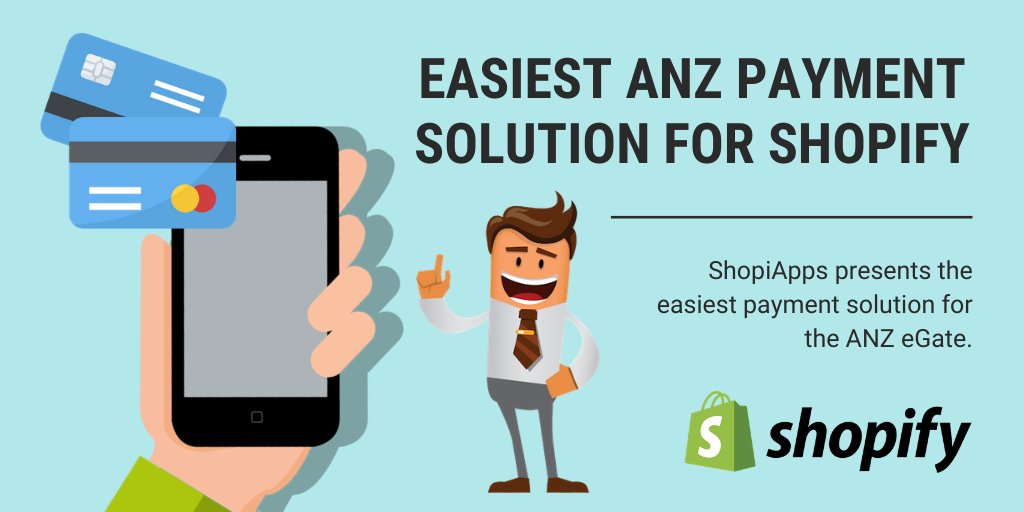 If you are an ANZ bank account owner and need a simple payment solution for your Shopify store, here we present the easiest way. Go to the website of ShopiApps. And install this app on your Shopify store. The app is affordable and provides the best functionality for merchants.
n the other part of the blog, we have discussed the easy setup process of ANZ EGate. The payment gateway is available to merchants for as low as $19.99/month. And if merchants want to get used to the app's functionalities, there is a free test mode. Plus, there is a 7-day free trial with the live production mode.
The setup process for ANZ eGate payment Solution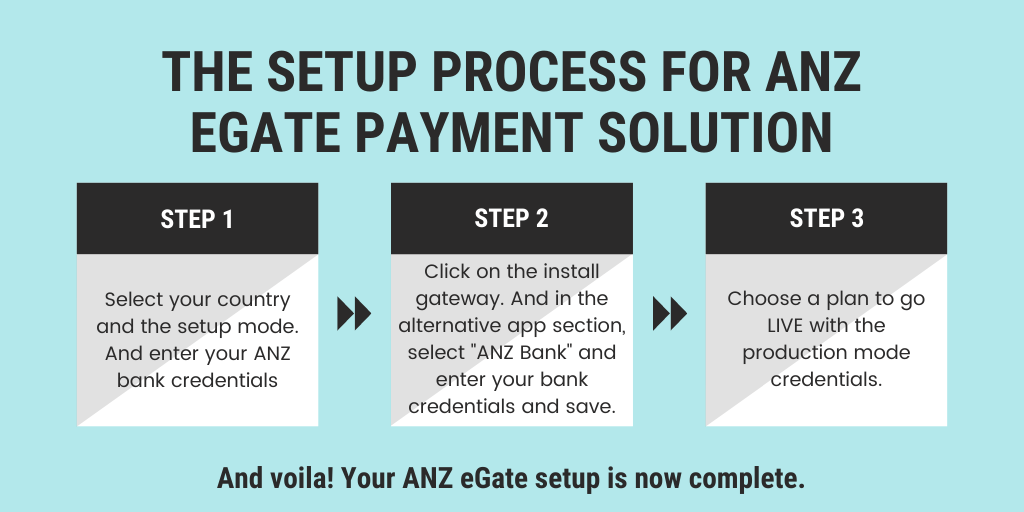 The very first and basic thing required to set up the ANZ eGate Payment gateway is an ANZ Bank account with a customer ID and a Secret Key given by the bank. The merchant needs to contact ANZ to register as a merchant account.
Once you have an ANZ Bank account with a customer ID & secret Key, install the ANZ egate Payment Solution from ShopiApps Website. Will add the app to your Shopify app section. Then open the app from the Apps section of the Shopify admin panel. And the other process is straightforward and divided into a few steps.
Step 1
In step 1, select your country and the setup mode. And enter your ANZ bank credentials (ANZ ID and secret key, which are prerequisites for the setup.
Step 2
Now in step 2, click on the install gateway. Next, click on the payment provider. Furthermore, in the alternative app section, select "ANZ Bank," enter your bank credentials and click save. Now, your payment settings are saved, and ANZ eGate is activated.
Step 3
Choose a plan to go LIVE with the production mode credentials. Production mode means the payment gateway will manage actual orders on your Shopify store.
And voila! Your ANZ eGate setup is now complete. From now on, all your orders will be managed by the app. The screenshot of all the steps is attached to them. From now on, the merchants do not need to worry about transactions. All of them will be securely managed by ANZ eGate Payment for Shopify.
The benefits you get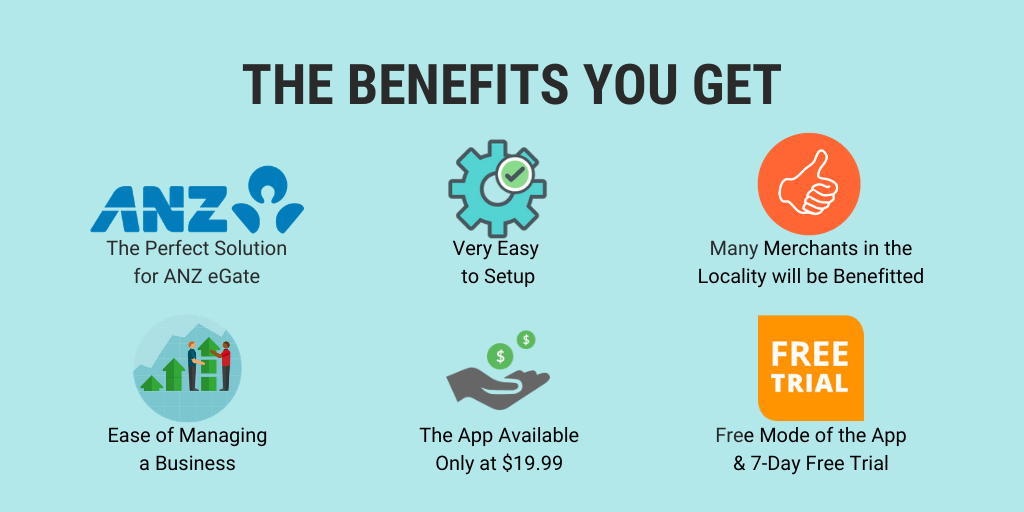 The app comes with a bunch of perks for the merchants. Here we have discussed them all.
Australia and New Zealand Banking Group (ANZ) are one of Australia's oldest and largest banks. Shopify merchants in Australia, Fiji, Samoa, the Cook Islands, Papua New Guinea, and New Zealand need a credible payment solution to integrate their ANZ bank account with Shopify. This application fills that gap.
This payment gateway is very easy to set up. Just plug & play functionality, no coding or other technicalities required.
Many merchants around Australia and the countries mentioned above will benefit from the app.
The ease of managing a business will be an added advantage for them.
With a monthly cost of only $19.99, the app will consume a manageable chunk of the merchants' revenue.
There is also a free mode of the app. The free mode won't affect your orders, but it will surely help you better understand the app's features. And there is also a 7-day free trial with the live production mode.
The final words
ANZ eGate Payment Shopify app will surely help Shopify merchants in Australia, Fiji, Samoa, the Cook Islands, Papua New Guinea, and New Zealand. Install this app, use it, and please let us know your feedback and experience of using this app. Client feedback is most valuable for us. They help us create a better end product. We hope to see you around for our next blog posts!! And thanks for reading till the end.