In today's fast-paced digital world, time is of the essence, especially when browsing the web. Whether you're monitoring stock prices, tracking auction bids, or simply waiting for an essential update on a website, constantly refreshing the page can be tedious and time-consuming. Luckily, the Auto Refresh Page Chrome extension is here to save the day.

With its amazing features and user-friendly interface, the Auto Refresh Page extension provides a seamless solution to automate page refreshing, enhancing productivity and efficiency. Let's take a closer look at some of its standout features:

Save Unlimited Manual Preferences: The extension allows you to save unlimited manual preferences for each domain or web page. You can customize the auto-refresh settings according to your website or page needs.
Default Time Intervals: The extension offers default time intervals ranging from 5 seconds to 15 minutes to make things even easier. It gives you the flexibility to choose a suitable refresh frequency based on the nature of the information you're seeking.
Customizable Time Intervals: Not only does the extension provide default intervals, but it also allows you to set custom time intervals. Whether you prefer seconds, minutes, or even hours, you have full control over the auto-refresh frequency.
Stop Auto-Reload with a Single Click: Sometimes, you should pause or stop the auto-reload temporarily. With the Auto Refresh Page extension, you can do this effortlessly by clicking anywhere on the webpage. This convenient feature ensures that you remain in control of your browsing experience.
Visual Timer Display: The extension further enhances user experience by displaying a visual timer on the webpage. This timer acts as a countdown, providing a visual cue of when the page will refresh. It helps you stay informed and manage your time effectively.
Hard Refresh Capability: A regular refresh may not be enough in certain situations. The extension offers a hard refresh option, which clears cache and cookies, and ensures you have the most up-to-date information and a clean browsing experience whenever necessary.
The Auto Refresh Page Chrome extension allows users to choose between two-time intervals, current and manual.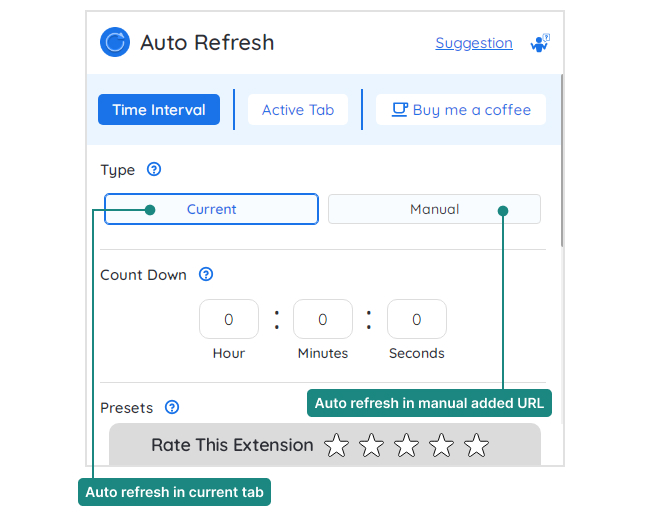 With the current time interval, users can set a specific refresh time, for a single webpage. On the other hand, the manual time interval takes flexibility to a new level by allowing users to add multiple web pages and customize auto-refresh settings for each one individually.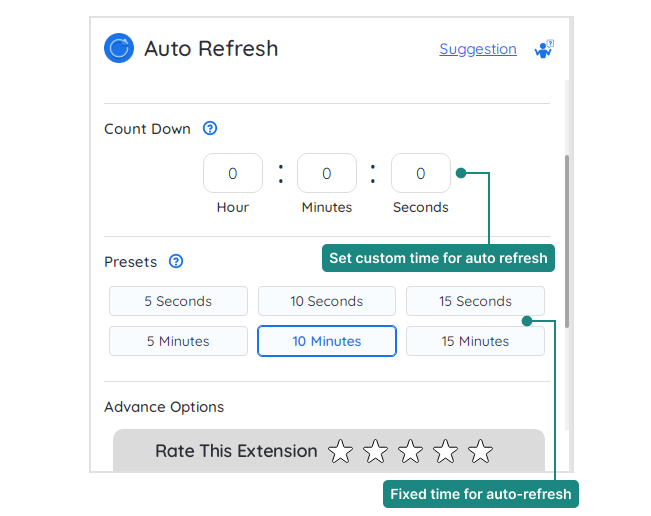 With the Auto Refresh Page Chrome extension, setting the desired time interval for auto-refreshing web pages is as easy as a few clicks. Users can effortlessly configure their preferred auto-refresh settings by simply interacting with the extension's timer checkbox and manually inputting the desired hours, minutes, or seconds.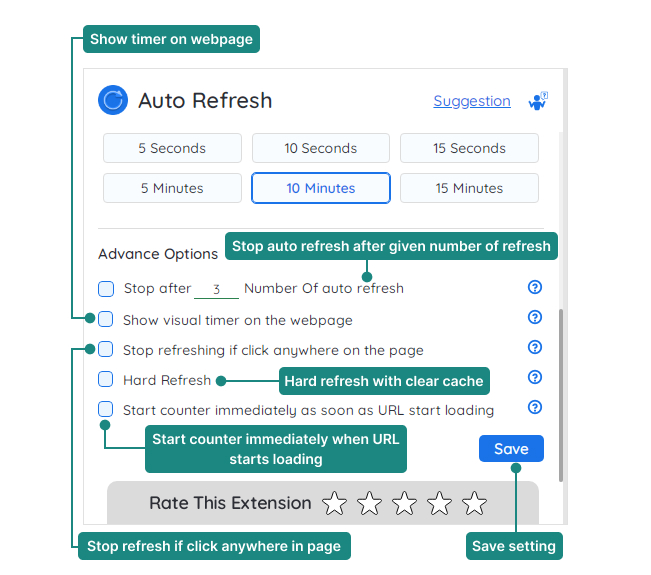 Check the visual time when your web page will refresh by setting a visual timer for any web page. If you want to stop refreshing anytime, choose the option to stop refreshing if you click anywhere on the web page and the extension stops refreshing. A hard refresh clears your webpage cache data.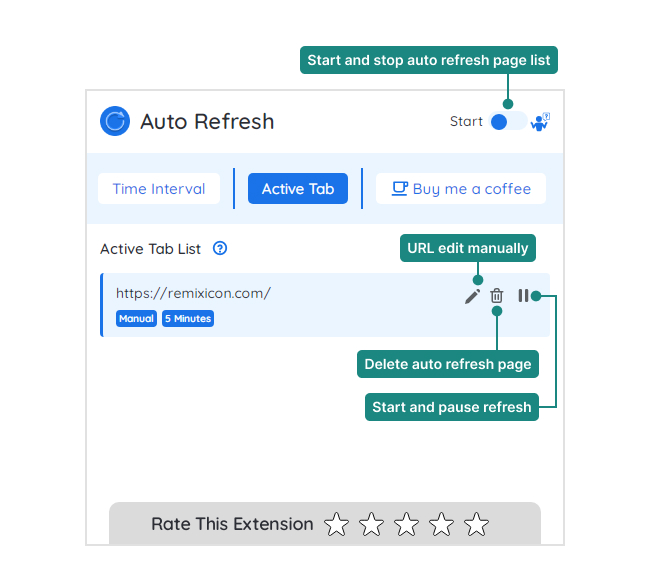 The Auto Refresh Page Chrome extension enhances the browsing experience by providing a visual timer directly on the webpage. This visual timer serves as a helpful countdown, indicating when the page will refresh, and allows users to stay informed and manage their time effectively.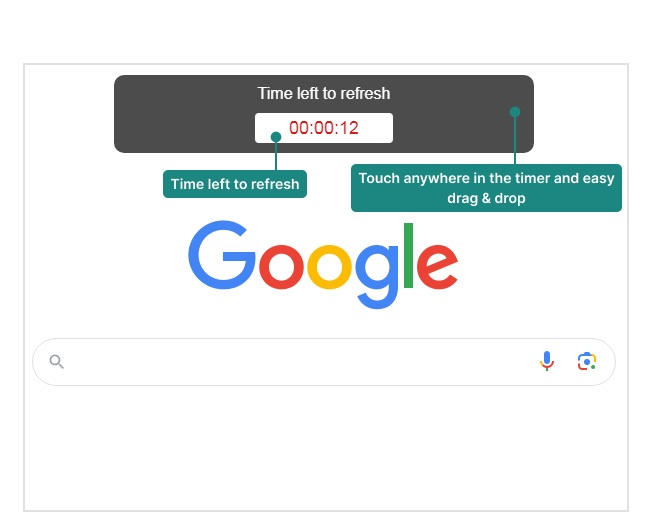 The Auto Refresh Page Chrome extension is a powerful tool that streamlines your web browsing experience. Whether actively monitoring information or waiting for updates, this extension saves time and effort by automating the page refresh process.

The Auto Refresh Chrome extension includes an exciting update that starts the counter immediately as the URL begins loading. This enhancement provides exact timing for auto-refreshing webpages, allowing you to stay up-to-date without delay. Experience seamless monitoring and effortless synchronization with the latest version of the Auto Refresh extension.

Softpulse Infotech's Auto Refresh Page extension is valuable for individuals and businesses, empowering them to boost efficiency, improve productivity, and stay ahead in today's fast-paced digital world. Whether you're a web developer, a marketer, or an avid online user, integrating this extension into your browsing routine can revolutionize how you stay informed and interact with websites.