Everything you may need is available in the Shopify app store. It features a plethora of conversion rate optimization and product marketing solutions for eCommerce business owners. It's not an easy task to identify the best Shopify app that guarantees results among the dozens of applications available on the Shopify App Store to enhance sales and conversions.
Looking through the Shopify app store, it's simple to see how these Shopify applications may assist you in launching a new online store. Their apps assist you in automating sales and making the shipping process more efficient. They also help you with a kind of marketing initiative that could take up a significant amount of your time. Additionally, you can use these top Shopify Apps to boost sales in 2021. On the other hand, Shopify comes with several of the best tools that can help you monetize your store. It's also not an easy task to figure out which is the best one. Therefore, we've compiled a list of five of the top Shopify applications to help you boost your sales.
This app provides instant customer support using WhatsApp chat, it boosts referral sales with the help of a sharing feature. Your visitors would be your promoter. Using this app, you can contact your customers directly using WhatsApp (Automated or Manual). These would help you in increasing customer retention and trust. It provides you with a 45-day free trial.
Key Features:
WhatsApp Live Chat Support Button with unlimited chats
WhatsApp Share Button
Automated & Manual Abandoned Cart Recovery
Automated Order Confirmation & Fulfilment / Tracking notifications
Multiple languages for Automated WhatsApp messages
COD (Cash On Delivery) Order Verification
Price: Free plan available + paid options start from $5.99/month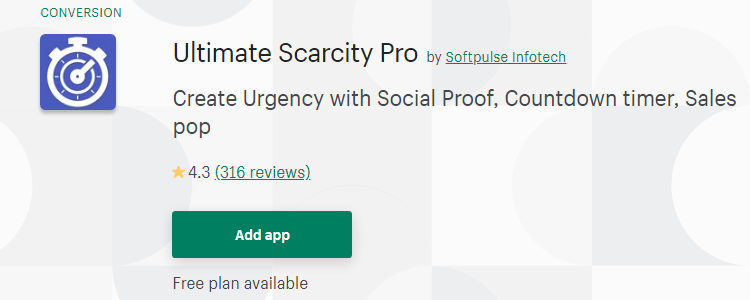 This app contains multiple countdown templates. You can customize the look of your countdown timer by choosing from so many styles and templates. With the Ultimate Scarcity Pro timer, you can quickly create and apply a variety of scarcity-building strategies. Ultimate Scarcity lets you present real-time stock levels to visitors, encouraging them to act swiftly before missing out.
Key Features:
Countdown timer
Stock bar & timer
Social Proof
Cart reservation bar
Discount or Stock running out the bar for cart items
Sales Pop
Order Within/ Get it by (Display timer for the expected delivery date if you order within this time)
Price: Free plan available + paid options start from $8.99/month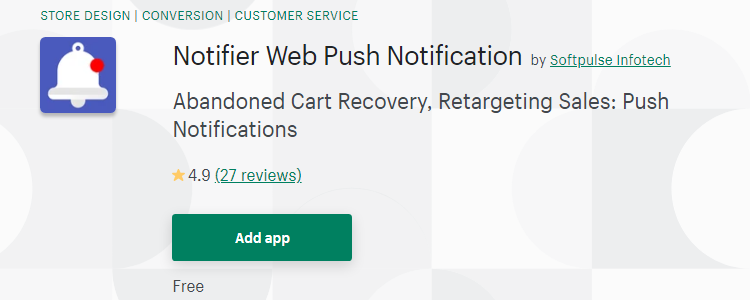 From the time a consumer enters the store until their item is shipped, our software helps to boost customer retention and engagement. Even when they are not in store. Using this app, web Push Notification can be sent for further offers to win back the customers. We've developed and designed this Shopify application to send all possible event push notifications without giving much effort. This app is fully automated. Using this app, you can increase customer engagement. This is a smart technique to boost client retention and engagement by sending web push notifications at every point of the customer journey, from store visits to order shipments. This software has much more functionality.
Key Features:
Increase customer engagement
Abandoned cart recovery with push notification
Compatible with browsers
Contains automation
Application generates subscribers segmentation automatically
Price: Available for free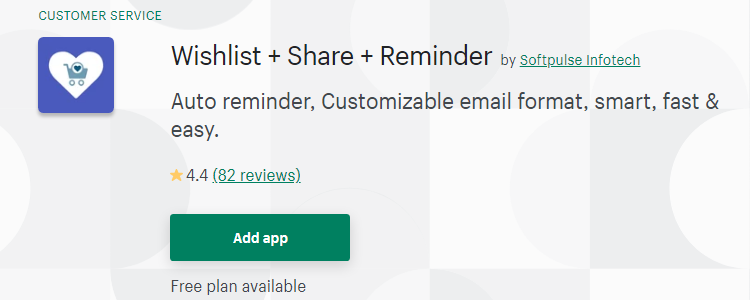 This app helps you to bookmark products. Customers who create a wish list are bookmarking products they want and will most likely purchase in the future. These customized choices are being developed by retailers to increase customer engagement. It's also a chance to introduce a brand to new customers. When customers share their wish lists with family and friends, they are driving free traffic to a website with built-in social proof.
Key Features:
Easy to use admin panel
Share wish list with friends & family
No login is required to create a wishlist
Email notifications system
Customizable email formats
Price: Free plan available + paid options start from $8.99/month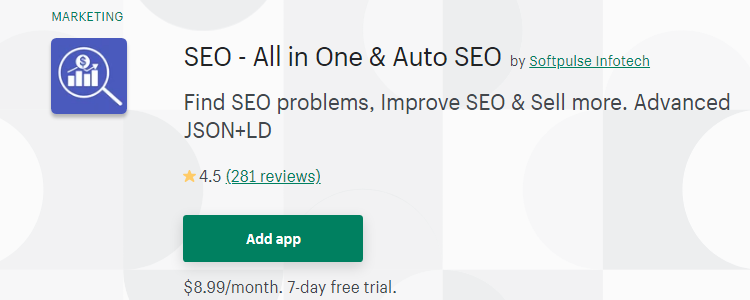 All in One & Auto SEO As the name suggests, the app helps you with all things related to SEO. SEO for any eCommerce store is one of the very important aspects. The search engine appearance of their website is crucial for the traffic, sales, and conversions on their website. Several Shopify app development companies have created Shopify apps to help merchants track the performance of the website. An app like "SEO ‑ All in One & Auto SEO" delivers this functionality perfectly. The app helps merchants implement the functionality of SEO scans, analytics reports, meta tags, Improved & Advanced JSON-LD, and several more features. A must-have Shopify app for all the Shopify store owners out there.
Key Features:
Improve SEO rank
SEO friendly images
Template for meta tags
SEO scan
Meta for each item in the store.
Improved & advanced JSON-LD.
Detect broken links
Advanced meta settings
Price: Starts with the 7 days free trial + paid options $8.99/month
Final Note:

Using Shopify applications is the most efficient and user-friendly way to improve the functionality of your new or moderate eCommerce store. Using some of the best Shopify apps for their online businesses, a large number of eCommerce retailers have recently begun to drive the most loyal clients.
However, determining which Shopify apps are the finest in the Shopify app store can be difficult. You also don't have the time to try out all of the many possibilities. That's why we put up this information to assist you in making a selection. This article will be extremely useful in determining which app is appropriate for your needs and how you want to achieve your objectives. These apps will undoubtedly assist you in increasing sales, retaining consumers, and improving your online reputation.
Which Shopify app do you believe is the most effective for increasing sales? Let us know in the comments section below.