Disney+ movies are on their way to being a few more accessible. Excited to know how? Mariella Satow launched a new Google Chrome extension with the help of the Rahul Bhisra Development partnership. And the extension name is "SignUp." This extension provides an overlay with American Sign Language (ASL) captions.

"Moana," "Zootopia," "The Incredibles," and "Frozen." All these four movies are on Disney Plus. The current "Signup" extension provides these four movies with ASL captioning.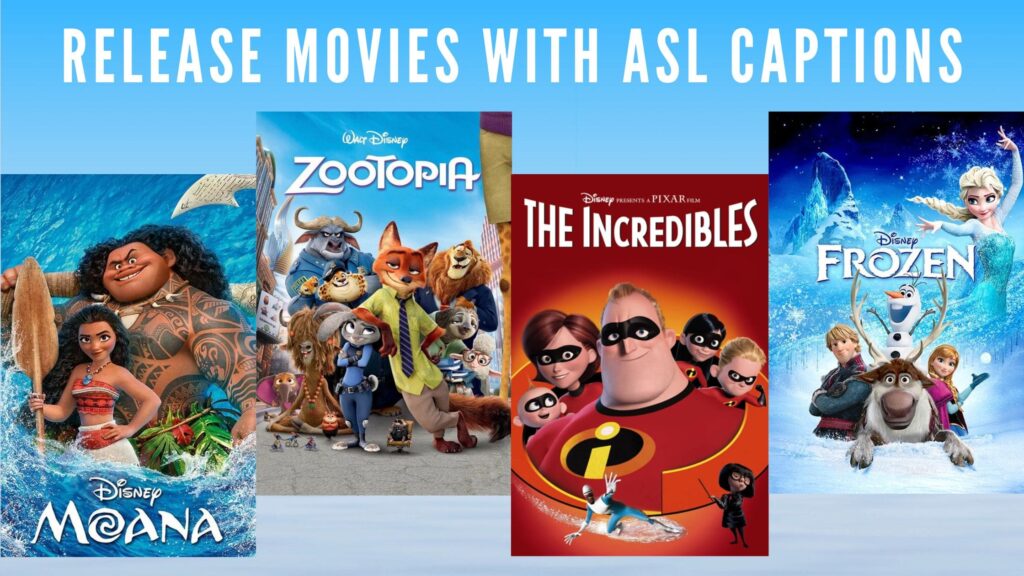 This extension development is because "many young people and youth from the Deaf community find written captions indescriptive, or even absent from media sites. Around 5 percent of the world's population has hearing loss, according to the World Health Organization. These people face ASL challenges with reading, making written captions inaccessible. The purpose description goes on to share that 80% of children who use ASL face challenges with reading, per a 2017 study. This makes written captions inaccessible.

Variety quoted SignUp creator Mariella Satow as saying. "My original vision for SignUp was as a learning tool for students of American Sign Language, like me. I found it difficult to find free learning resources and wanted to change this… I was an avid movie watcher as a child, and wanted everyone to be able to have the same experience." SignUp, which already generates real-time ASL captions for movies with American Sign Language. The feature allows people from the deaf community or hard of hearing access to movie audio.

To use this extension, search "SignUp" in the Google Chrome extension store and download it. The feature includes the ability for viewers to resize the screen. And change the location of the ASL caption overlay once the program is installed and activated. The captions will automatically sync with the movie as you play, pause, rewind, or fast-forward. The website provides an easy-to-follow setup guide if users need additional help.

This "Signup" Extension, developed in collaboration with Softpulse Infotech's Rahul Bhisra and his team, Sign Up, launched just a few days ago. The team plans to add more movies, such as "The Little Mermaid," and "The Nightmare Before Christmas," to their library.
The GoFundMe
To expand SignUp, Mariella Satow has created a GoFundMe in hopes users will donate some amount of donation to the deaf community. The entire team plans to add more movies to its library. GoFundMe also hopes to expand to other services like Netflix and Hulu. Mariella Satow also plans to use crowdfunding to cover interpreter costs, advertise on Facebook, Instagram, and TikTok, and develop a mobile/tablet version of the extension.

What The Community Is Saying About Signup Google Chrome Extension!
"This is an incredible resource! Thank you so much for the time and talent this took to develop. My son who has nonspeaking autism is taking a high school ASL class and we are always looking at ways to see ASL in action."

Our Experience With Custom Chrome Extension Development
Softpulse Infotech, in its past ten years of industrial experience, has rendered its premium services to thousands of businesses across the globe. We have done everything to convert ideas into brands. This extension is very helpful for the deaf community or hard of hearing. You can request a movie and donate to help SignUp and the ASL community.