In recent years, the use of mobile devices to access the internet has increased. In the last year, mobile device usage has surpassed desktop usage. Because of the rise in mobile internet connectivity, businesses and corporations must shift their priorities to prioritize mobile.
Websites that are mobile-friendly are the present and future of online marketing. Many websites have become mobile-friendly, and businesses have developed marketing campaigns for smartphones and tablets. Even Google is aggressively working to make the internet more mobile-friendly by penalizing websites that aren't mobile-friendly.
Push Notification:
Blackberry was the first company to use push alerts in their smartphones to notify users about unread emails or new messages. Since then, push notifications have grown in popularity and relevance, becoming a critical marketing tool for companies of all sizes and scales around the world.
Push notification technology delivers real-time notifications to a customer's mobile device, even if the user isn't on the company's website or hasn't opened a browser. In e-commerce, push notifications can be a useful tool for increasing knowledge of the services and converting leads to sales. Make sure you invest in the right kind of push notifications to encourage your customers to visit your website.
This prompt or pop-up is shown by your browser which one you have using. It is a necessary opt-in when store visitors are subscribing and cannot be customized.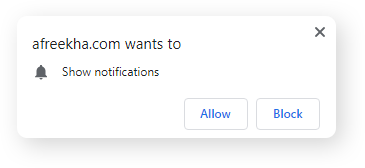 For companies, web push alerts are becoming an important marketing channel. Since push notifications are sent in real-time to a user's browser, there's a low risk of losing them, and they typically result in higher engagement. Sending the right copy to the right people at the right time is the secret to increasing user interaction and sales. When you send push alerts to the right people, the odds of them clicking on them are better than if you send a notification to someone who has previously shown no interest in your services. E-commerce websites that used the right tactics saw a boost in both repeat visits and conversions.
Here are the top 5 ideas how companies use web push notifications to increase user interaction and sales and to boost user engagement:
1. By Sending Personalized Messages To The Customers:
The use of generic mass marketing tactics is dwindling. Personalization is the secret to success in this information era. Push notifications are also a great way to deliver targeted, personalized messages to your customers, including messages that include their names and location. This will get their attention and encourage them to take the desired action you've requested.
Keep in mind that you should not send out generic batch push notifications. Similarly, think about your target audience carefully to avoid sending them offensive messages.
2. By Segmenting Audience: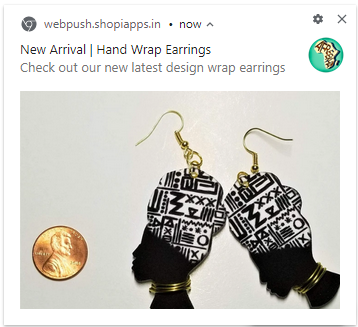 One of the most significant keys to achieving success in any marketing strategy is to target the right audience. Try segmenting the audience if you have a big one. Segmentation helps you to divide your subscribers into various groups based on certain criteria.
Click-through rates are also affected by segmentation (CTR). According to studies, push notifications sent to a specific segment have a higher CTR than push notifications sent to all. You will know exactly what each customer needs by pulling information from your database and sending targeted, personalized alerts to them. Segmenting your audience would increase the effectiveness of your push notifications and boost your conversion rates.
3. By Reminding Them About The Abandoned Cart: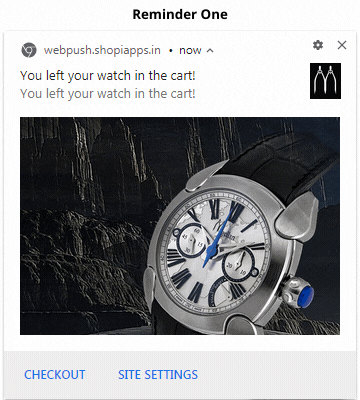 When a customer or visitor adds products to a cart and then leaves without checking out or emptying it, you can send them push alerts to remind them of this and warn them about the great offers they're missing out on by leaving their cart empty. By using push notifications, you can improve your conversion rates and increase customer interaction. Segment these users and use a cart abandonment push notification campaign to re-engage them. Businesses will increase their conversion rate by using a targeted cart abandonment campaign.
In addition, the Push Engage research discovered that using cart abandonment notifications increases revenue by 20%.
Push notifications can be a powerful tool for bringing abandoned carts back to life. You will significantly increase your conversion rate by personalizing your messages and sending vivid photos of the things that your customers missed out on (for whatever reason).
4. By Sharing Timely Promotional Offers & Discount Coupons: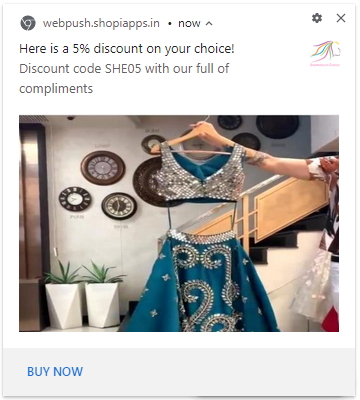 You can use Push notifications to keep in contact with your users and keep them involved for a long time by notifying them about the various promotions, sales, exclusive offers, and other promotional offers that are currently available on your website or app.
Users are always searching for discounts, so if your store uses Push notifications correctly and notifies your users about the reduced offer, your sales would almost certainly increase significantly.
5. By Sharing Information That Adds Value For Customers: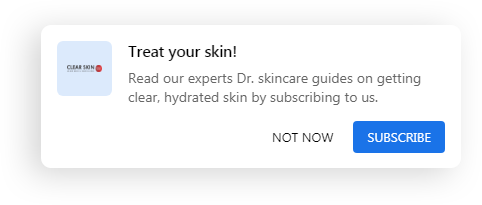 Users will visit your app or website if you send them useful information through push notifications, which will increase website traffic, which will help you generate sales. Users appreciate something that brings value to their lives. If your website shared something useful or interesting with them, they will be more likely to visit your site and learn more about it. Increased user engagement will be the result of this.
It's time for you to
Make Your Push Notifications Work For Your Business
In today's world, timely communication with consumers is critical to the success of every marketing campaign. Push notifications are a great way to provide value to the consumers while also increasing brand loyalty and driving sales. Using user data to personalize your messages keeps your content relevant and your customers engaged. You can quickly reach out to your customers and engage them with web push notifications. You can also build campaigns to help you sell more. E-commerce developers can also assist in the creation of a platform that is user-friendly.
As a push notification service provider, we've partnered with a number of e-commerce websites to help them build revenue-generating promotions.
Here is the live demo of the web push notification or our users, we have even implemented a live demo of the web push notification. The user just needs to enter the content copies of the notification, and there will be a live demo of the notification in Windows, Mac, and Mobile. Open this link to see the live demo of the web push notification in action.
Try Notifier, our push notification app, and follow the steps above. You'll see how your push notifications have inspired people to interact with your site in no time. Make sure your campaigns are optimized for maximum effectiveness with your target audience.