Choosing the right, unique, friendly, and impressive business name benefits a particular business. In other words, it is the most valuable asset of a specific company and can be a valuable asset for a business. Choosing the wrong business name can impact its performance and cost millions to a business owner. So, paying attention to the name of an eCommerce business is very important. Sometimes, it becomes very difficult to choose the right word, but do not get worried, as here Softpulse Infotech will share all those ways to select a great Shopify Store name for your eCommerce website.

What things to focus on while giving a name to the eCommerce website?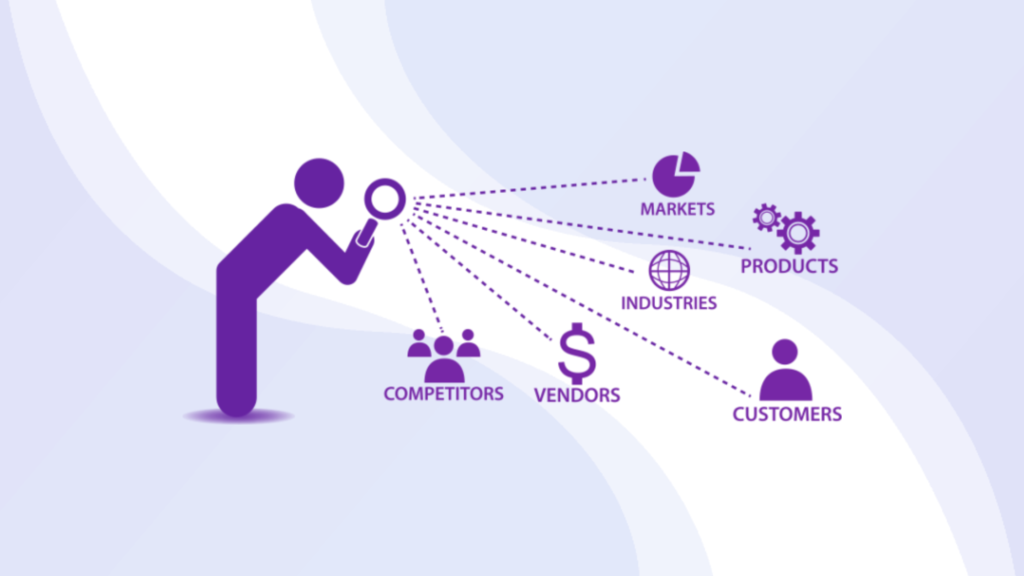 Before moving to the topic, you must understand all those things that you must keep in mind.
When choosing any name for your eCommerce website, you must check out what your competitors are doing and what name they use for their business name.

Perform market research, where you must check out the different market trends and what they are using for their business name.
When choosing any name, you must not ignore the value of social media, where you have to check whether the particular title is available on Social media or not.

How to choose a good Shopify name for an eCommerce website?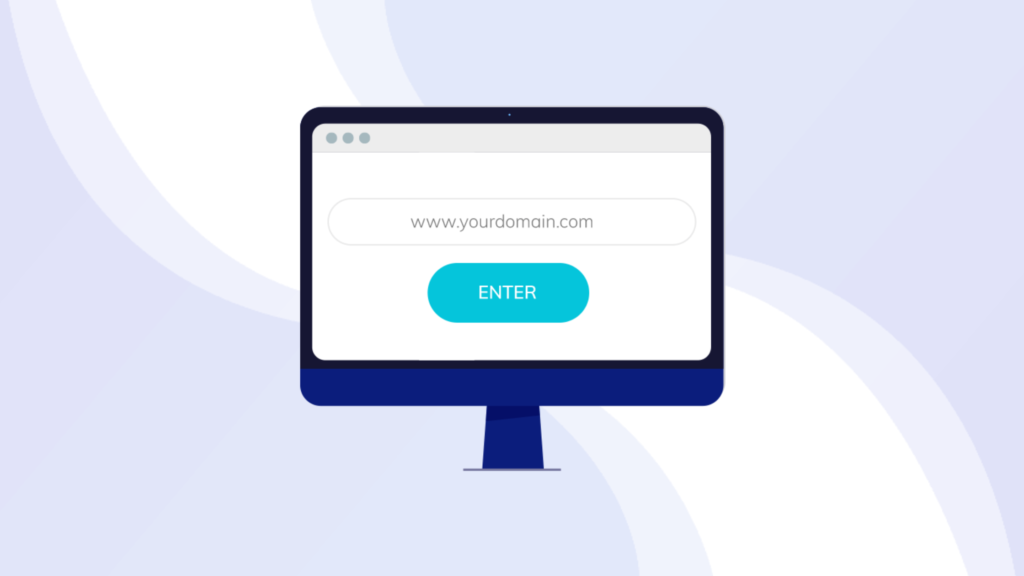 We hope you have clarified the things you must focus on when you give any name to your eCommerce website. Now is when you need to understand how to choose an excellent reputation for your eCommerce website. So, let's have a look at the information below:

Make it short and precise
It is the first thing you must remember to make it short and precise. Doing so will help everyone remember and be easy to pronounce. Moreover, it will make your online homepage look amazing.

Here are some tricks to help you make it short and precise.
Try to add two combinations of short words as they will be straightforward to remember.
You can also add a tweak to the existing name.
Try to add such terms which are having a personal meaning
Make it different
When choosing any domain name for your eCommerce store, you must ensure it is different. You can check the availability of such business names from social media or Google or Bing business pages. You can also get an advantage from the Shopify domain search to choose the available domain name.
Focus on your online presence
When selecting any domain name, make sure it is in .com and available to purchase. When you are considering this thing in your mind, then it will help you in improving the credibility of your business and make your clients easier in trusting you.

Stay creative while choosing your domain name
When choosing any domain name, you must be creative because a business name is the only thing customers always get attracted to.

Be Original
When a business owner, make sure you are original while choosing any business name. If you are authentic, then it will attract more and more customers.

Make it simple
Choosing a simple name for an eCommerce store will benefit you as it is much easier to remember for everyone. It has been observed that eCommerce business owners with a simple domain name receive a lot of attraction compared to those with a difficult one.

Search for the Shopify domain name generator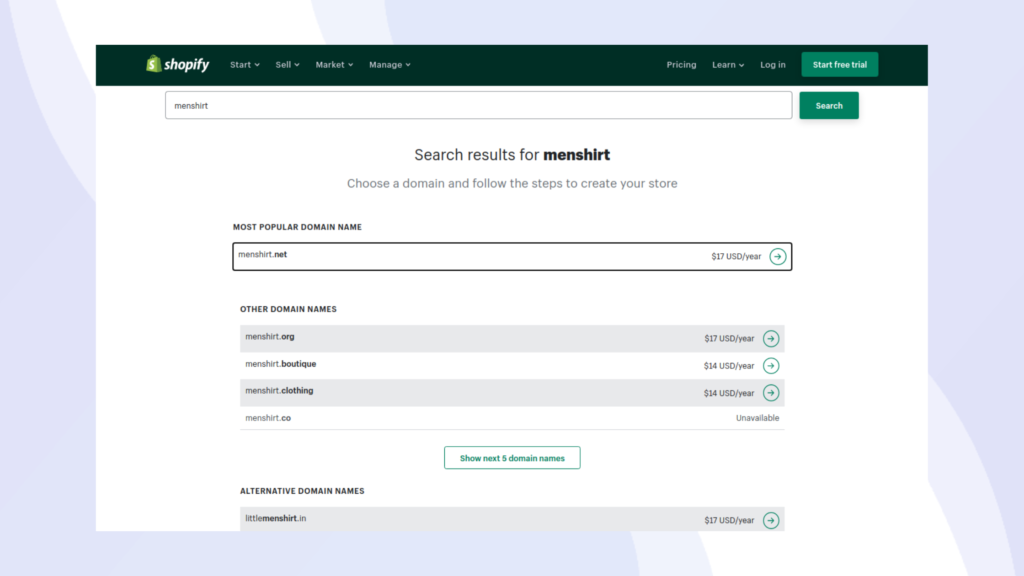 From the internet, you can easily find out multiple Shopify domain name generators for your Shopify store. Such websites are very much beneficial and time-saving. Irrespective of your business niche, it will help you create the best and most catchy name for your business.

Perform keywords research
When we target customers online, we cannot ignore the value of keywords. To target customers, you can use keywords in your Shopify business name. This trick will help your Shopify store gain the top ranking over the search engines.

Make it easy to spell
When you choose any Shopify store names, make sure they are straightforward to spell. For example, if you need to share your Shopify business name with your friend, they can quickly type or open the website.

Never repeat letters
As we know, a domain name is an essential part of a business, and when you choose it, you should make sure not to repeat letters. Doing so will make customers get confused while they are typing a domain name.

Never use hyphens and numbers.
It is the most common mistake that most eCommerce Shopify store owners make. But you should not add hyphens and numbers to your URL when you want to make your domain name more SEO-friendly.
Register your Shopify Store before someone else takes it
If you have found a domain name perfect for your Shopify store, you must not wait long. Purchase the domain name and make it yours right now!

Conclusion
At last, we hope you have all cleared how to give a better name to your eCommerce Shopify store. The above information will ease you in choosing a proper name for your eCommerce Shopify business.
Among all these, the best and most accessible is the Shopify business name generator. So, search for such Shopify business name generators today and choose the best and the most convenient one right now!