As technology advances rapidly, mobile devices are becoming more intelligent and capable. Many people are replacing their laptops and computers with smartphones, with 49% of users now using their phones for online shopping. Nearly half of all online buyers feel comfortable making purchases through their smartphones, and the rate of mobile internet usage is consistently increasing. Given these trends, businesses need to take advantage of the growing popularity of mCommerce (mobile commerce) to improve and succeed.

A few years back, there was no term such as mCommerce. With the development of smartphone technology, mobile devices started getting smarter. Shopping with a smartphone & tablet is much more convenient and practical. The assumptions of the experts were accurate. The industry is getting much more advanced and efficient with smartphone growth. In this blog, we will discuss the current state of mCommerce, including its future trends.

The current state of mobile commerce
In 2020, almost 50% of sales occurred from smartphones. And till 2021, smartphones are expected to consume more than 60% of eCommerce sales. The primary reason for the rise of mCommerce is usability & experience. Before a few years, the experience of buying online through smartphones could have been better and faster. Today, the interface has gotten much smoother. The payment gateways are getting better.

The rise of the mobile wallet system has also made things easier. Paying online through smartphones is much more convenient than paying through computers. During the holiday sales of 2020, 58% of total eCommerce traffic was from smartphones. And 36% of purchases happened through a smartphone. Smartphone penetration is increasing, and it is time to leverage this platform.

Are there different types of M-commerce?
While M-commerce covers a wide variety of transaction options. Here are the different types of mobile commerce

Basically, M-commerce can be categorized into three types:
Mobile Banking
Mobile Shopping
Mobile Payments
Mobile Banking
With the name mobile banking, the first thing in our mind is a bank. Mobile banking is similar to online banking, though some transaction types are limited or restricted on mobile devices.

Mobile Shopping
Mobile shopping is similar to eCommerce. Nowadays, almost every ecommerce owner will decide to grow their business online with an ecommerce website and an application.

Mobile Payments
Every mobile phone user installs digital wallets on a smartphone. That is what mobile payments mean in lay terms.
How To Improve Your Mobile Ecommerce Conversions
For the past few years, mobile internet users have increased. Nearly 50% of internet penetration comes from mobile devices. The smartphone industry's development has replaced a smartphone's end-user experience. Accessing the internet on a smartphone has got more comfortable and efficient than ever. And according to the study results, 70% of media and 79% of social media consumption is from mobile devices. Hence, mobile devices have replaced the desktop by a considerable margin. Ways to Improve Your Mobile Ecommerce Conversions

Few of the leading trends of M-commerce

Smarter product search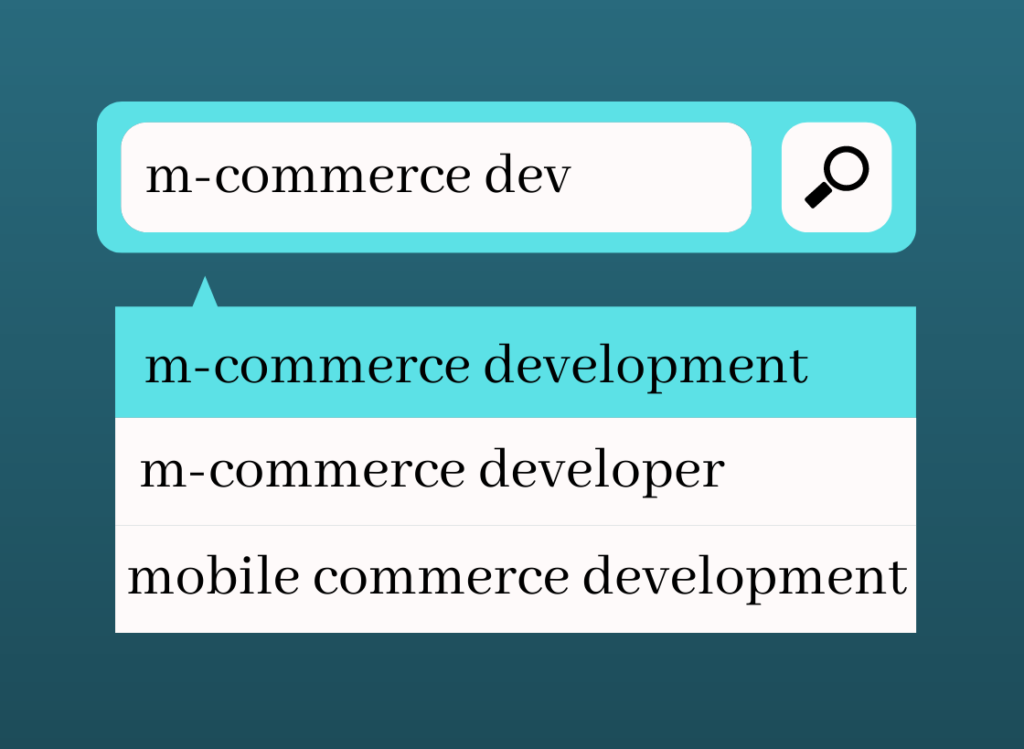 Product search is proven to be a crucial aspect of eCommerce and when it comes to smartphones, it gets even more important. Finding the favorite product from thousands of other products is difficult for the small screens of smartphones. Your product search on the smartphone should be convenient. It should be smart enough to deliver the list of the most relevant products quickly.

Faster checkouts
The checkouts on smartphones are getting much more convenient. The rise of mobile banking and wallet companies has made things pretty straightforward. Within just a few clicks, you are good to go. Compared to desktops, users are getting more attracted to this faster way of payment. On your website, you should provide as many payment gateways as possible. Give the functionality of all the leading payment gateways to smartphone users. And thanks to the latest eCommerce store creation platforms, implementing different payment gateways has become much easier.

Augmented reality (AR)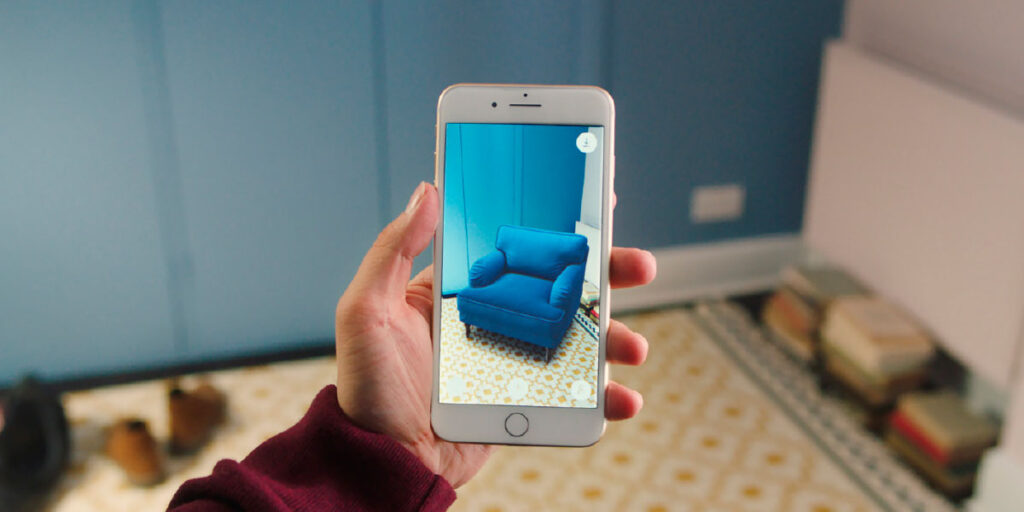 Augmented reality will be one of the leading trends for mCommerce in the future. In AR, users can see how the products will look when they buy them. The AR uses the app's camera to produce a 3D product image with the actual usage condition. Several retailers of eyeglasses are using this functionality to the fullest. They let the user know how any particular eyeglasses frame will look on them by virtually creating a 3D image of the user's face with any particular frames. Furniture & home decor retailers are also using this functionality for their users. This functionality shows how their product will look at any corner of the home when a user buys it.

Quick loading and optimized websites for mobile
In 2020, this was a brainer. But still, several eCommerce sites are suffering from this issue. According to states, 53% of users will abandon the site if it takes more than 3 seconds to load. If your store still needs to improve on this issue, you are losing out on a big opportunity. Moreover, internet speeds are also on the rise. T-mobile has already launched nationwide 5G coverage in the US. If a user has blazingly fast internet on their phone and your website is not loading fast enough, it's time to take needful actions for such problems.

The final words
This was our list of a few leading mCommerce trends. Apart from the above list, the trends such as smart chatbots & human assistants, and social selling will also be trending in 2021. Now it is clear that the future of eCommerce is on mobile. Mobile devices are getting smarter every day. As technological developments occur, new means of marketing & functionality for mCommerce will exist. If your website still needs to be designed for mobile, it's time to invest in mobile and capture a higher user base.

And if your business needs help implementing any of the above trends, we are here to help. At Softpulse Infotech, we help businesses with everything related to their eCommerce store. We are a group of skilled eCommerce developers & designers. With our services, we fulfill all the requirements of clients. We are known for our client-friendly services and business approaches. For the betterment of your business, hire the renowned eCommerce design & development agency. For business inquiries and help, get in touch with us NOW.