These days, the mobile phone has made life easy. The functionality of mobile phones is not limited to just making phone calls. People tend to use mobile applications more than desktops and laptops. Users are spending a considerable portion of their day with their mobile phones. All online tasks you can think of can perform on a mobile device. And it is possible due to the immense advancements in mobile application development. There is a mobile app for each task that you can imagine.
These days, the majority of business around the world is moving from traditional shops to mobile applications to sell their goods and services. It's time to develop a React native mobile application for your business and take it to the sky heights. Capture a massive market of smartphone users by developing excellent mobile apps. Give your customers a chance to utilize your services and goods directly from their smartphones. The following are the top reasons you should have a mobile app for your business.

More visibility to your customer
As discussed above, all smartphone users spend considerable time on their smartphones. You can target a large market of users and convert them into your buyers through an app. Grab more visibility and attention on them and ultimately make them your customers. The app can give a continuous boost to your business.
Many app users can convert into buyers by showing them various promotional offers, attractive discounts, new business announcements, and sale hours. The mobile application opens the doors to immanence opportunities for you and your business.
Build customer loyalty
The benefit of the mobile application is it spreads awareness of your brand. The mobile application help to gain customer loyalty. It presents you with an opportunity to express the vision and mission of your brand to your consumers. It helps you achieve more engagement with your consumers.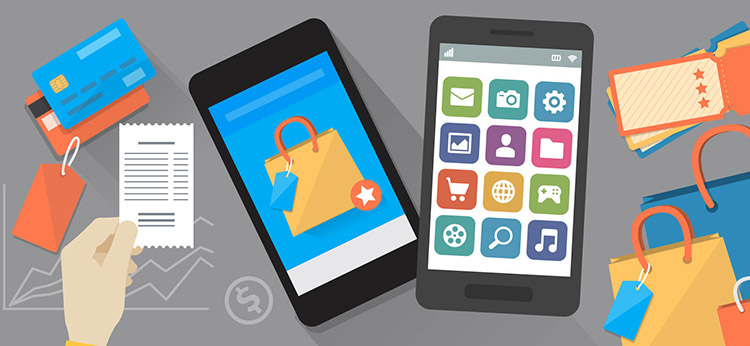 You can create a loyalty program through an app. Customers earn a few points whenever they buy your products or services. Those points can use to provide extra benefits or services. Those points can reuse to avail them of discounts which can thrive them buy more from you.
Every business needs a loyal customer base. The loyal customers that stick with that same goods or service provider. And in this competitive market, getting that kind of committed shopper takes a lot of work. The mobile app helps you to give the most reliable services, which makes your customers come again and again.
Brilliant direct marketing channel
The main advantage of having a mobile application. Gone are the days when we used to market our business via salesman, pamphlets, brochures, cards, hoardings, and banners. A mobile app can do it all through unique and engaging marketing strategies. By the use of push notifications, all these tasks can perform.
Can analyze user's behavior with your app thoroughly. New product or service announcements, new features added, running new marketing campaigns, new offers, or discounts announcements. All tasks can perform by the use of push notifications. Designing an attractive push notification with catchy lines and design can produce positive results for your business. App's push notification helps run your online campaign with more superiority. Push notification's time, look, feel, and can completely customize style per user's behavior.
Ensure customer's trust
The end goal of any business is to increase sales figures. The mobile app gives an excellent opportunity to improve them. Through the mobile application, you can provide better services and valuable products. You can earn the customer's trust by providing good services and buying experience.
You can show your customer reviews and testimonials to your customers, which helps you create a better brand image. Through the use of different tactics, strong customer engagement can build up. Ultimately, significantly higher sales figures can achieve.
When any business earns the customer's trust, the customer won't go anywhere else. You have made a solid and trustworthy brand image in the minds of the customer, which can't remove. The mobile app helps you earn that kind of trust from your customers. MobiApp is an app to create and launch your iOS and Android app.
Connect with your customer
These days, customer service practices are entirely changing. There are several advanced ways to give your customers the best service and experience. The app can design in such a way as to fulfill that purpose flawlessly. Your app's attractive interface will interact with your customers directly. Specific pages will be designed to perform particular tasks.
Imagine your whole product list is online, and your prospective buyer can look at all your products whenever they want. There will be no barriers to time or your shop's working hours. The app will be there for your customers 24/7. If your products are good enough, your clients will certainly buy them from you.
Profit increment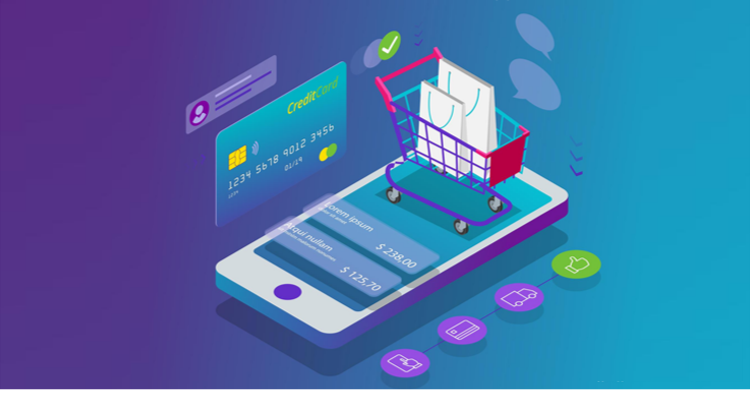 As we have discussed above, your app can generate many satisfied clients. And as the number of satisfied clients increases, the sales figures also tend to increase. The majority of the buyers will buy from the place where they get treated better.
By providing services and products, high demand for your products can generate. Increased demand will eventually result in greater profits. More profits can reuse to make your business even better or bigger.
The mobile application can help you cut off the expanses of an excellent-looking physical store, the cost of humanitarian staff, store maintenance, and rent expenses. The app can operate from a small office room with the help of a few knowledgeable persons. Here is the list of Top Mobile App Development Companies in Surat, India
Summing it all up
Many businesses are moving by mobile applications. And you will be left behind your competitors in this highly competitive market. A brilliant mobile app can give you a solid presence in your industry or a decisive edge over your competitors. You will stay in your customer's pocket. They can engage and buy from you wherever and whenever they want. What else could be if that's enough to motivate you to develop a business mobile application?
Softpulse Infotech is a distinguished mobile application development company. We have designed and developed some of the general applications for application stores. We can create a well-designed mobile app solution for all business needs. Our team of developers can develop an application for the main ecosystems, Android app development, and iPhone app development. Please contact us now to get a great mobile app and grow your business over the digital platform.