Whether we are using Magento or WordPress, we always check the pricing options before choosing the website development process. It also happens when we are using the Shopify website development process. Today, here in this post, we clear all your doubts about the Shopify website development process.
If you build an eCommerce website and choose Shopify website builder as your website development platform, you may worry about its cost. Before opting for this platform, you should understand its package options and whether it benefits your business. Here in this post, you will understand all about it and whether it suits your business requirements.

What is the exact cost of designing a Shopify website?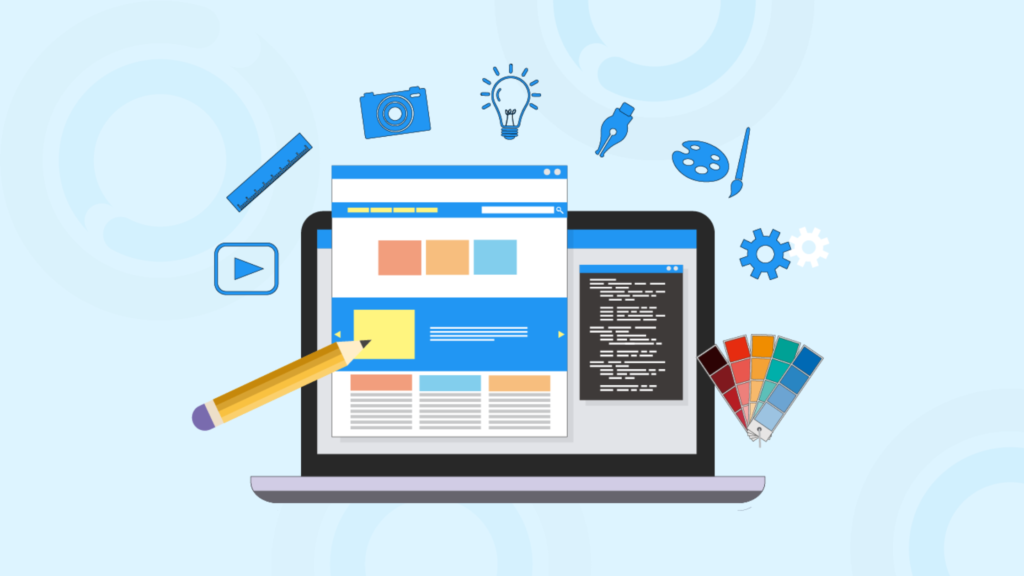 While talking about the design costs around $500 to $1000, depending on the theme you choose. Moreover, it also depends upon the company that you are choosing. You can also select the packages option to save money on the Shopify app development.
Within Shopify, you can choose excellent options for templates. Moreover, you can also develop separate pages for the products and blog pages.

Choose Shopify Plan
You will be amazed that Shopify's website development depends upon the eCommerce platform. It also depends on your vendor server for the Shopify website development. Multiple packages are available within this, and depending on your budget, you can select the available packages.
The packages for the Shopify website development start from the basic to the advanced one. The basic plan is for only $29 per month.

Learn about the theme option
The next major factor is the Shopify website's prices, depending on your chosen theme. Depending upon the niche of your website, you can select the theme available online. You can download a premium or a free theme that you check online.
Choosing a paid theme is more beneficial than the regular one because the paid theme is easy to customize. Moreover, many advanced features are only available within the advanced Shopify template. Opting for free themes is very difficult to customize and has few functionalities.

Complexity and size of the project
The cost of developing the Shopify website depends on the complexity and the project size. If your Shopify project is more complex and takes longer than usual, it will make you spend more on the Shopify website development.

Designing
Depending on your design, you must pay for the Shopify website development cost. The packages for the Shopify website development vary according to the design and theme you choose for your website.

Functionality
Secondly, it all depends upon the functionalities you want to add to your website. When you add intelligent features to your website, it will make you pay higher for the development process of the Shopify website. Need to know about Shopify POS hardware readout the article.

Experience
The experience of the Shopify development is also a significant factor on which the cost of the development process depends. When you hire an experienced one, you will get the best services. Moreover, when you choose experience development, you will get timely services for Shopify development.
Some experienced Shopify website developers charge hourly per $25/hour. But choosing a developer at this price will impact the performance of your website, and their quality is not as much as good.

If you are choosing a developer at hourly prices, you must pay around $25 to $50.

Marketing and SEO
The cost of the Shopify website development also depends upon the marketing and SEO plan that you will choose. In other words, choosing marketing and SEO for your Shopify website will make you pay higher for the whole process.

How to save money on Shopify app development?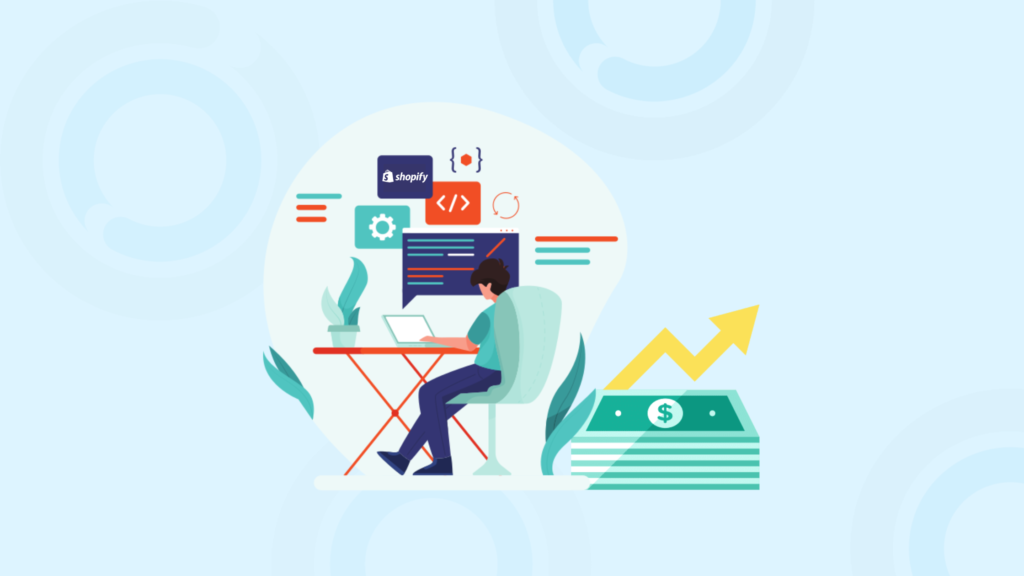 The previous discussion discussed all the costs of developing a Shopify website. Now, what to do when your budget is low? Do you know many tips and tricks to help you save money on Shopify app development? So, let's look at those and start saving your money on the Shopify app development today.

Focus on your purpose for developing the app
Whether you are developing your app in Shopify or any other platform, you should have a clear idea about the purpose of the development of your app. When you are a newbie, then here are a few things that you should focus on in your mind.

Why do you need a Shopify app?
When you are choosing any application, then make sure that your customers can easily use the same.

What are the various services that you will provide to your customers?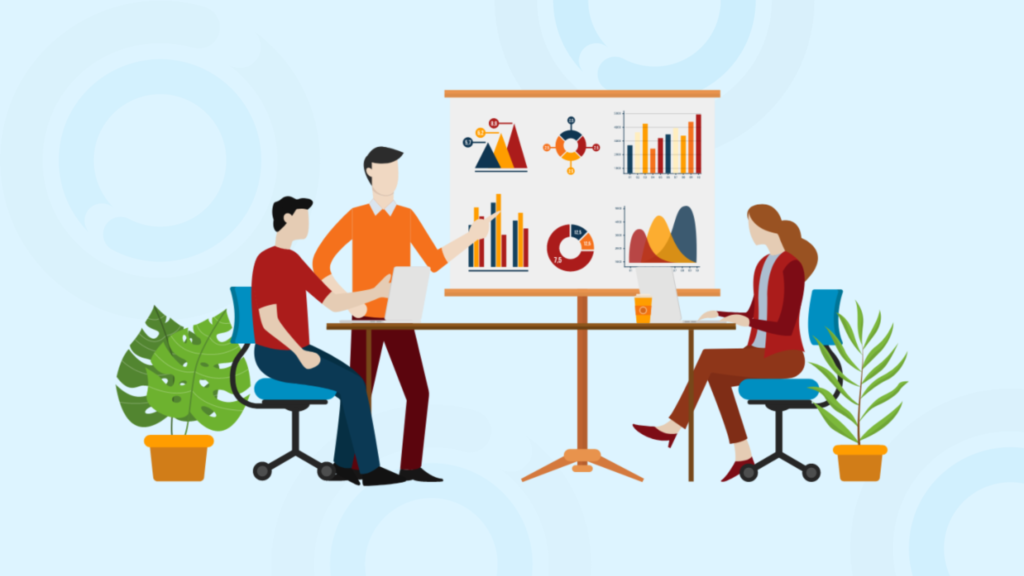 With the help of the Linchpin features, you can do your business to be more profitable and run smoothly. Moreover, you should ensure that your clients have an instant idea about your business when they open your website for the first time.

Have an idea about how you will use your Shopify app
When building any application, you should keep your customers, including those who will access your Shopify website. According to this, you can get the best Shopify website designed and save money on the development process.

Check for the Shopify app development packages.
Business owners now choose packages to save money on Shopify website development. Moreover, it will help in reducing the Shopify monthly cost. Secondly, with these packages, you can get most of the services while saving time and money. So, check for the packages of the services provider today and start saving money on the Shopify app development.

Do competitor analysis
While you are doing any business, then competitor analysis is very much critical. You should have a list of competitors in your mind, where you have to check how they have designed their websites and what features they have added to your website. It also involves how they have created their product page. You can give your developer an idea about your competitors so they can design your website accordingly.

Compare prices
This is the primary thing that you should notice when you want to save your money. Make sure that you should compare prices before hiring any Shopify app developer. You can choose one among them to save your money on the Shopify app development process.

Reasons that Shopify website development popular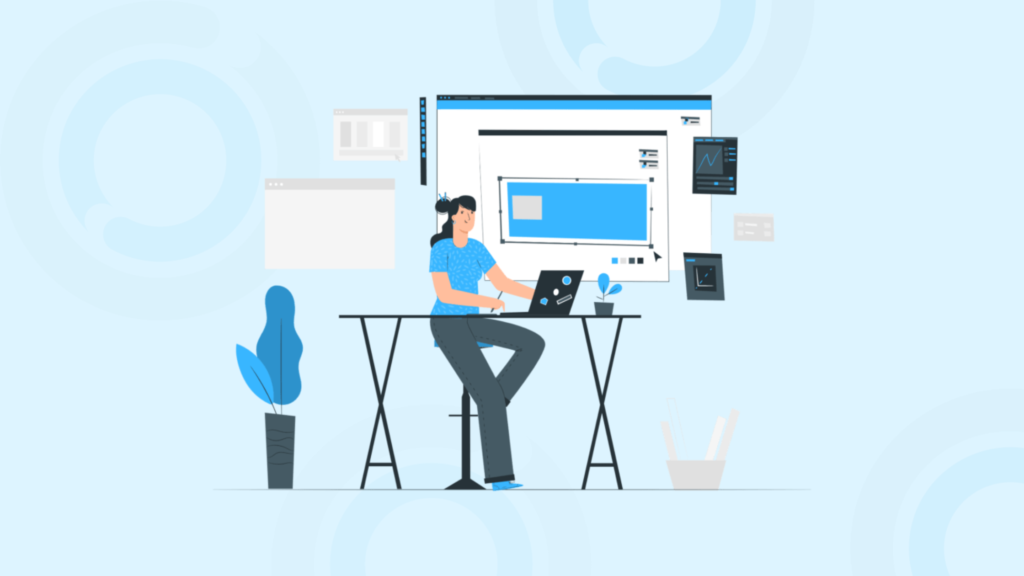 Most Shopify website service seekers are always worried about why the Shopify Website development cost is high. Here we are discussing why Shopify development costs are higher and why it's popular. Tips for hiring the best Shopify developer for your brand
Easy to use
Shopify is one of the best, most accessible, and most user-friendly platforms for developing eCommerce websites. The biggest reason that makes the Shopify website building process cost higher is that it is very easy to use. Whether you are a newbie or experienced, you will have an instant grip on your Shopify app development.
On the other hand, while comparing it with other platforms like Magento, or WordPress, it is found to be the easiest.
Better performance
Receive an excellent performance while opting for Shopify as your website-building platform. The Shopify website development platform offers unlimited bandwidth to the website. Moreover, your website will be assured when you choose Shopify as your website-building platform.

Make the website more secure
The biggest advantage of choosing Shopify is that it is very much beneficial in making a website more secure.
Conclusion
At last, we hope that you have all cleared up the Shopify website building cost. The above discussion will be very beneficial for you in planning your cost for the website building. Moreover, with the help of the above things, you can easily plan your budget for the Shopify app development process. So, make your website outstanding while saving your money today. As Shopify Experts, we provide outstanding services related to Shopify customization, web programming, development, and Shopify setup. Kindly contact our experts for business consultation.