On Monday, June 15th, 2020, Walmart & Shopify announced they are partnering. Shopify and Walmart are both the leading eCommerce giants. This strategic partnership will expand both of their online businesses. By the end of this year, Shopify's sellers will be able to list their products on Walmart.com
In this article, we will discuss how they have incorporated this deal. What are the key takeaways of the deal? How will it help both giants to expand their reach? So without further due, let's get started.
The key takeaways of the deal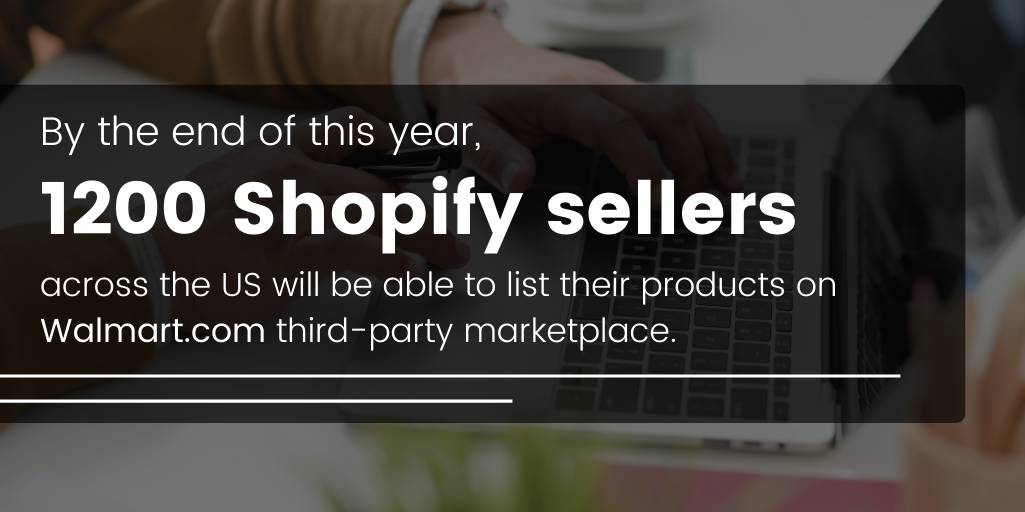 Walmart is one of the direct competitors of Amazon. More than 120 million Americans visit Walmart.com every month. Shopify merchants can put their products in front of this large user base. By the end of this year, 1200 Shopify sellers will be able to list their products on Wallmart.com's third-party marketplace.
Shopify, as well as Walmart, will benefit from this integration. Walmart will have a unique product list from the Shopify sellers. They will be able to cater to their visitors with unique products from Shopify merchants. The Shopify sellers will have more market reach. The loyal buyers from Walmart will help them increase their sales.
Starting from the day of the announcement, Shopify merchants across the US will be able to apply to sell on Walmart.com. If Walmart approves them, their Shopify store will get synced with Walmart.com. It will enable the functionality of easy sync between Walmart & Shopify. 1200 Shopify merchant products are expected to be listed on Walmart.com by the end of this year.
List of things that the Shopify sellers will get access to.
Walmart Inventory & product management
Walmart will be in direct sync with Shopify. Shopify will directly manage Walmart Products, inventory, and orders. Will do the tracking & management of Walmart products & orders with ease from Shopify itself.
Bulk product listing & editing functionality
Shopify has made sure that its merchant does not go through the hassle of manually listing every single product from their hundreds or thousands of products worth catalog. They have enabled the functionality of bulk product listing & editing.
No additional charges
The Shopify merchants on Walmart.com are not required to pay any extra fees. There only is a referral amount when they make sales.
For Shopify merchants: How to apply & install Walmart marketplace?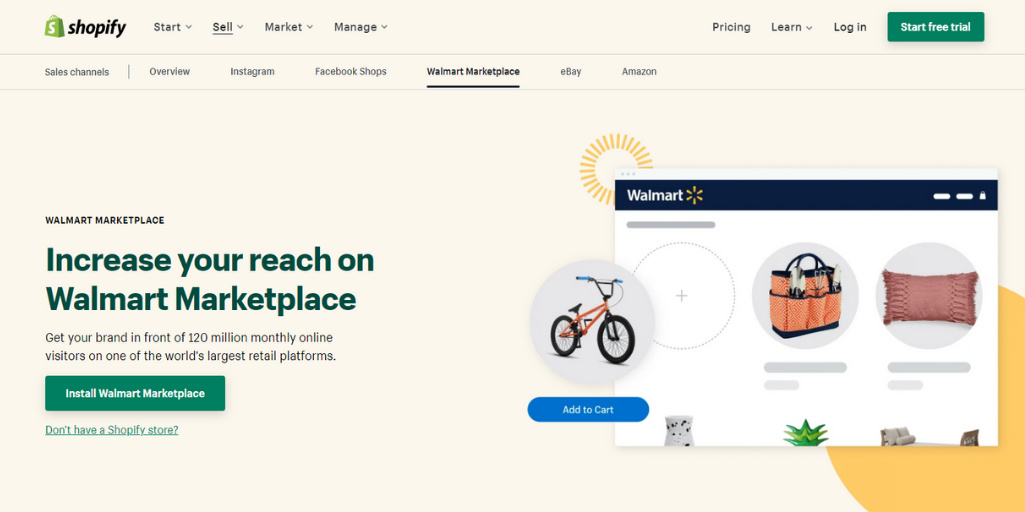 The process of integrating with Walmart is simple. At first, the merchants must get approval to sell from Walmart. Once the merchants get eligibility from Walmart, they will become certified Walmart sellers.
Below there are a few prerequisites for businesses to get eligibility from Walmart.
The merchant should be a US-based business with a US tax ID.
The merchant should Have UPC or GTIN codes for their products.
The product should meet the Walmart eligibility criteria.
The merchants should also meet Walmart service requirements.
The benefits for the merchants & end-users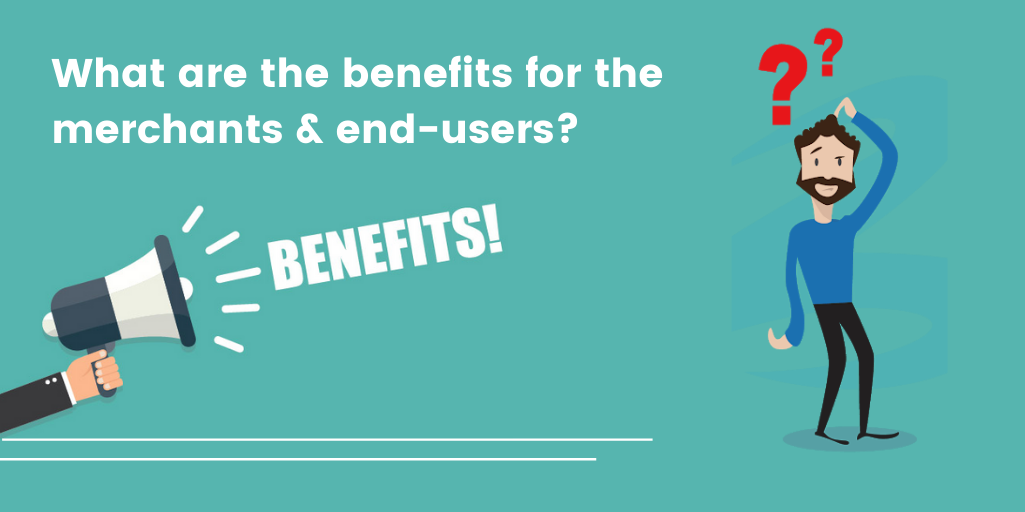 Shopify is empowering merchants across the US region. The new integration of Shopify and Wallmark brings the two giants together. In the end, the merchants will be able to grow their businesses. They will have more reach on Walmart.
The merchants will be able to achieve better figures. The end consumers of Walmart will also get unique products from Shopify merchants on their favorite platforms.
The merger will challenge the dominance of Amazon
Amazon is the biggest eCommerce giant in the world. And in the US, Amazon & Walmart are both strong competitors. The integration of Walmart and Shopify will grow both of their online business.
Shopify is already powering more than one million medium & small-sized businesses. They provide all the necessary eCommerce tools for their merchants. Their lowest monthly plan starts at just $29. The deal will increase the third-party marketplace of Walmart, too.
The US's eCommerce business is growing like never before. And with this new deal, Walmart will serve its shoppers better. Will avail more unique & premium products from the Shopify merchants to Walmart end-users. And it will also empower small & medium-sized Shopify eCommerce sellers.
The final words
The integration of Walmart & Shopify will surely increase the reach of both companies. Both eCommerce giants will have a fair chance to grow their marketplaces. Shopify merchants can tap an even larger user base on the Walmart marketplace. The deal will empower small & medium-sized businesses. And the loyal customers of Walmart will also have a better option for shopping. Here we have included all leading aspects of Shopify & Walmart integration.
We are the Shopify experts. We deliver the one-stop solution for all things related to Shopify. We can help you with Shopify design, development, marketing, and any tiniest or the most complex issues of Shopify. And if you need any help with your Shopify business, we are here to help, Softpulse Infotech is the best Shopify development company. For any business inquiries, get in touch with us at info@softpulseinfotech.com. And yes, thanks for reading till the end.