Is your eCommerce store suffering from less traffic and low conversion rates? Well, no worries, please read this article till the end. Here we have discussed the proven practical ways that will help you increase traffic without spending a fortune on ads. As per the report, half of the consumers prefer to shop online. And that's great news for all online retailers. But some of them will buy from you. For the sales to happen, the buyer needs to arrive at your store in the first place.
Let's assume you have the best product that the consumer wants. But without marketing & traffic, how will the consumers know about your products? So as per the report chart, driving the traffics and the potential leads for your eCommerce store is the hardest task for e-commerce owners. Now you may think of going traffic through ads. However, several startups need more ad budgets. Only some business owners have the funds for paid marketing. Hence, you need a stellar strategy if you want quality traffic to arrive at your website and visitors to buy stuff from your store. And in this post, we have gathered a list of a few of the most effective ways to get more visitors to your store without marketing through ads.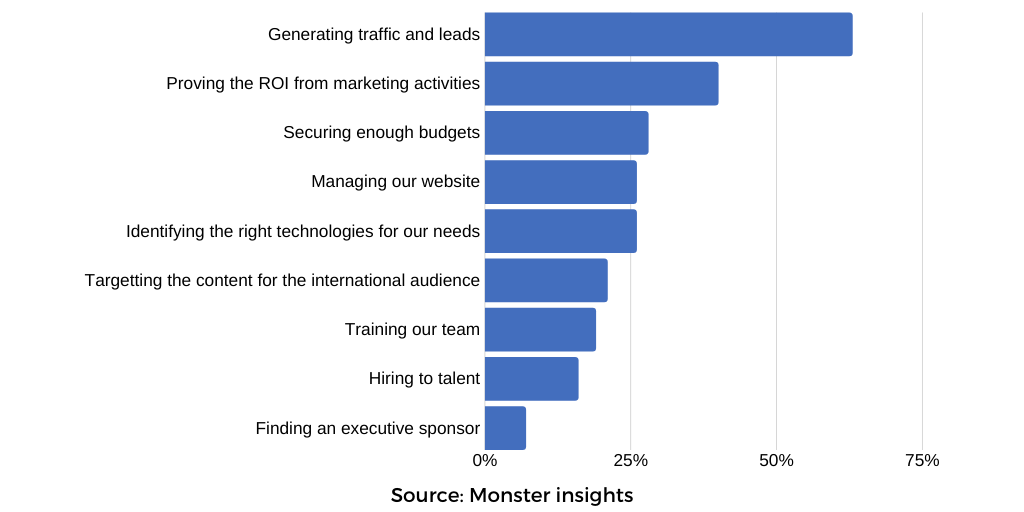 Is it possible?
Well, why not. The market of the eCommerce industry is growing at 23% each year. And the increasing number of smartphone users, internet penetration in developed countries, and IT advancements have made it even more evident. And that is great news for e-commerce businesses. But with these improvements, the number of online retailers is also increasing. Hence the competition is increasing. And by delivering quality products and the most effective services, several retailers have built their monopoly and huge user base of loyal buyers. Therefore, for new stores, attracting buyers is getting harder.
Hence, larger retailers with strong financial capacities are spending more on ads. And smaller retailers with fewer funds are getting sidelined. In this article, we will change this delusion. And will give you a few of the most effective strategies to drive traffic. With these techniques, you can certainly drive traffic. All you need is the right mindset and ability to execute things.
1. Go strong with SEO
It's a brainer that SEO matters the most for any e-commerce website. 93% of web traffic comes from the search engine. And only some of the users (I mean only 5%) make it to the 2nd page. Hence your website must appear on the first page of the search engine. It would help if you worked brilliantly on your SEO campaign. With organic traffic, you will have a visitor base of the most targeted users. The organic visitors are in real need of your products. They have found your website with their internet search. These visitors are the most likely to buy your products.
And For SEO, you need to target the right keywords. You can search for relevant keywords using a free tool like Google keyword planner. Optimize them in the appropriate areas on your website. Optimize all your pages with keywords such as headings, titles, and meta descriptions. For an eCommerce business, image search is also very important. For that, you can optimize images too.
Furthermore, you can start blogging too. Blogging helps you build your authority in specific niches. They are great drivers of quality traffic. And more importantly, the blogs are great for SEO rankings too.
2. Create engaging referral programs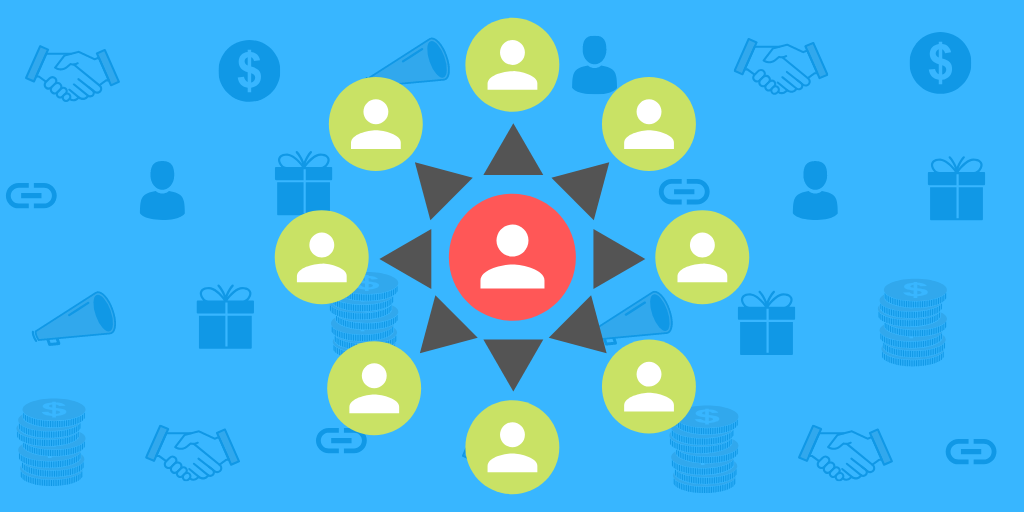 Referral programs are a great way to attract buyers to your store. Suppose you can't afford to market your store, no problem. Let your visitors do it for you. As per the studies, most buying decisions are based on the other's influence or recommendations. Let your loyal customers buy you a few more customers. Several brands have seen good results out of referral programs. It's time for you to leverage it too!!
Create an engaging referral campaign. Let everyone know by sending emails, notifications, text messages, or whatever you can. Could you provide them with a referral link? And for every visitor or sale, give them rewards, gifts, coupons, or discounts. The referral programs create a long-lasting image of your brand in the minds of your buyers. With these programs, there are more chances for the user being your customer for a longer life span. Apply your creativity to it and generate better results for your business.
3. Up-sell your products
Upselling is also a great way to increase your sales. Giants like Amazon and GoDaddy have seen excellent results from this technique. If you remember your last purchase from Amazon, they will showcase the items bought together. And several buyers will buy them too. Imagine if you are buying a phone worth $700. If they showcase a phone case worth 30$, you won't mind buying it.
The upselling works with the normal human tendency. We buy them when we get marketed with protective accessories or functionality enhancer products. Can apply this strategy to your e-commerce store too. You can showcase the products bought together during the checkout process. And in multiple cases, buyers will buy them too. Converting a sold buyer has more success rate than converting a stranger.
4. Hit the inboxes of your email list
As an e-commerce store owner, having an email list is very important. An engaging email marketing campaign is a great way to attract traffic to your store. Email marketing is a great way to market your new offers, sales, and contests. Can attract several new buyers to your store with an engaging email list. Come with appealing subject lines, and hit them at the right time.
With a smart email marketing campaign, exceptional business benefits can achieve. You can recover your abandoned cart leavers with the precise email by providing extra discounts or gifts on cart value. You can also attract loyal buyers by offering additional discounts, offers, or early access to sales. And with the personalized marketing concept, you can attract users according to their liking and interests. If you do it right, email marketing can be a great tool to attract sales.
5. Power of video marketing & social media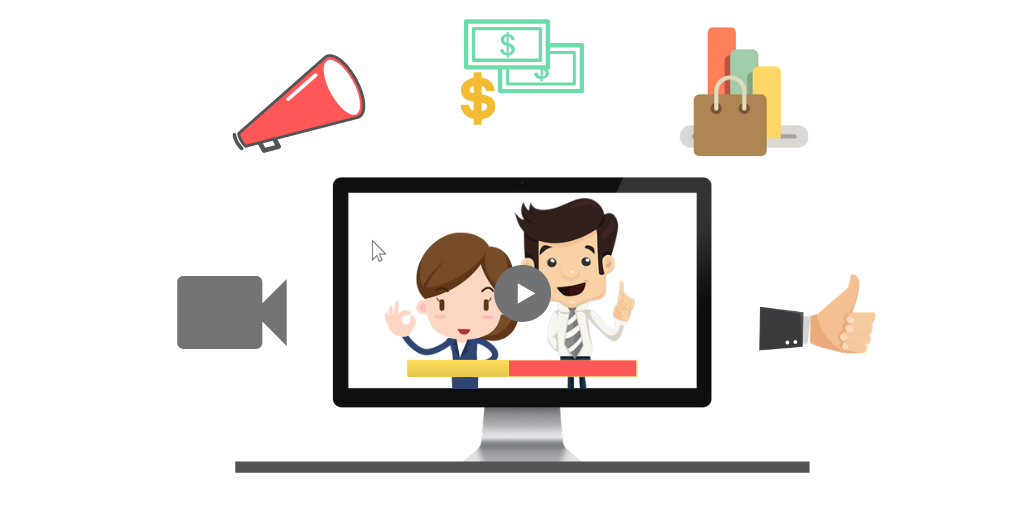 Social media is a great tool that has seen enormous growth in the 21st century. And particularly in the last few years, video consumption has risen. And more importantly, it has the best capability to attract users. Social media can help you spread awareness about your brand. Engaging social media posts and engaging videos have more power than any paid ads.
The attention span of today's generation falls around 8 seconds. And the video and photos can do it in the best way possible. The power of social media is immeasurable. You can create the best videos for your brand. Create videos that are funny at the same time marketing your products too. You can create buzz around your brand by leveraging these techniques. Leverage every social media channel to the fullest and accomplish exceptional results for your store.
6. Don't forget the power of mobile
We are living in the year 2020, and several stores need to be optimized better for mobile. More than 50% of e-commerce traffic is coming from mobile devices. Your store must perform well on mobile and tablet devices to target all mobile users. If your website is accurately loading on mobile, you are gaining the advantage of a great opportunity. Optimize all the pages of your website for mobile.
All the functionalities of the desktop version of your website must be there on mobiles too. It should look even more attractive on mobile devices. Mobile devices are great drivers of conversion. Make an effortless checkout process for mobile. All the CTA buttons on mobile should be easily visible and clickable. And also, the text on mobile should be a manageable size. It should be easily readable without seeming too large or small.
7. Giveaways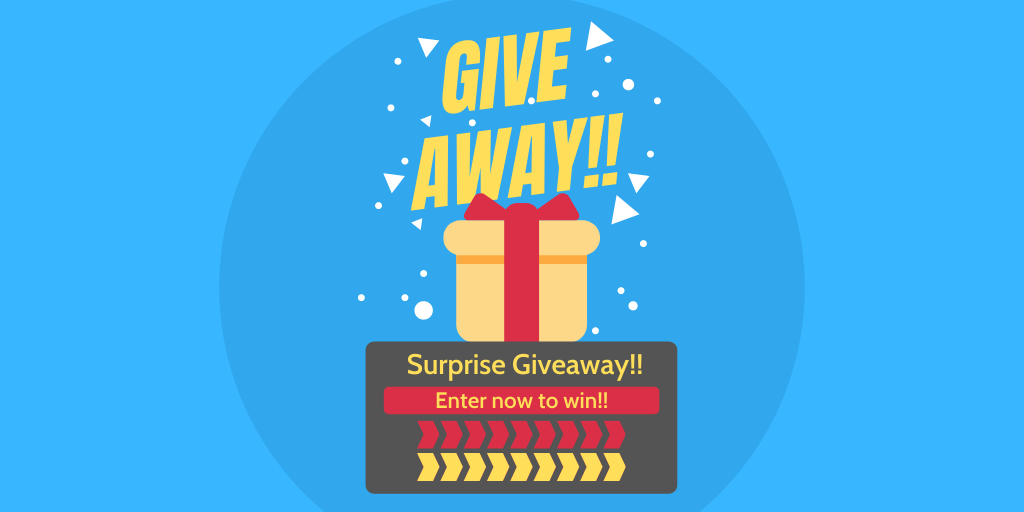 Well, who doesn't love free stuff? The giveaways are great drivers of traffic, buzz, and sales. This trick can work for eCommerce stores, and you can work on that too. Simple, cost-effective products such as t-shirts, mobile cases, and cosmetics work great for giveaways. The giveaways are a great source of customer engagement.
You can run a giveaway campaign for a month or a limited time and earn a remarkable brand reputation in front of your buyers. To run a successful giveaway, you must reach out to as many users as possible. Use social media, email marketing, or all other ways to market this campaign. With hashtags and engaging giveaway entry programs, you can attract a huge user base to your giveaway. You can obtain an excellent brand reputation and engagement through this technique. And this technique is surely the cheaper version of ads. You may not have funds for ad campaigns. But you can surely afford to give away such products for free.
8. Create loyalty or reward programs
In this competitive market, retaining buyers is the most challenging task. You need to continually nurture your current shoppers to come again and again to your website. Giving them loyalty or reward points is a great way to do that. Every purchase from your store provides them with a few loyalty or reward points. And for their next purchase, give a discount by using their points. Hence with this technique, most of your buyers will show interest in purchasing again from your store.
Several large e-commerce retailers have practiced this technique and witnessed great results. With techniques like this, you can create trust with your customers. Your buyers will always acknowledge those extra discounts. Ultimately you can establish a solid brand image in the minds of your buyers. Create the most engaging reward programs and get repeated sales in your store.
9. Free shipping with a certain cart value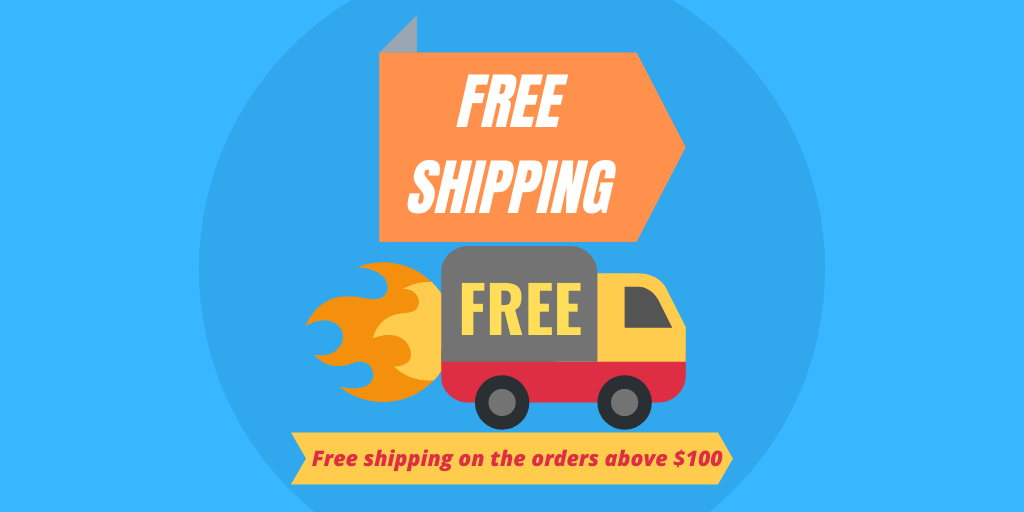 The shipping charges are the extra cost that no one likes to pay. Free shipping with a certain cart value has proven to be a great driver of conversion and traffic. Whenever a brand runs such campaigns, most users buy a few extra products to qualify for free shipping. For increased sales in your store, you can also run this campaign in your store. Any extra cost of shipping can drive great results for your business.
You can also attract buyers with this technique in your store. Create free shipping offers. Post this offer-related content on all your social media handlers. Send emails to your list, and market this offer as much as possible. And get the most traffic and more sales on your e-commerce store. The more you create the buzz, the higher will be the traffic & sales. This technique has proven to work for many stores. Market this offer well and get good results out of it.
10. Grow your lists
Last but not least, growing your lists is the ultimate and most critical step in boosting website traffic. To increase your traffic without paying for ads, you must have a comprehensive list of users and their information. You will rely heavily on buyers' information and social followers without ads. Therefore, you must possess a list of emails and a good following on social platforms.
The following places work best for building the email list and buyer's information. There are more chances for buyers or visitors to provide information at these places.
Subscribing to your offer emails
Log in for the wishlist
Detailed product lists and information via emails
Back-in-stock notifications
Apart from the above list, you can also ask for their data at several other places. As you are completely in charge of your store, you create several opportunities to collect their data. But remember, don't be creepy at this. Please, do not go overboard in asking for their information. It may take several users to leave your website.
The final words
Finally, it is possible to grow an eCommerce store without ads. But for that to happen, you need to understand the minds of your buyers. Understand their needs, likes, mindsets, the importance of timings for certain tasks, and several other things. And work on these strategies, practice them, experiment with them, and ultimately drive great results out of them. In the end, all the very best for your e-commerce store, and thanks for staying with us until the end.
And if you want your e-commerce to attract buyers. Or if you need help implementing all the above techniques for your store. We are here to help. The team of Softpulse Infotech is full of skilled e-commerce developers and eCommerce Shopify experts. We can help you increase your e-commerce traffic and solve all your store customization problems. If you need help with your e-commerce store, do not hesitate to contact us.