Images are essential for making your content more accessible, appealing, and engaging to consumers, but they're also crucial for SEO. Everyone should learn the basics of image optimization to give their brand the best chance of success with SEO. The SEO guide below contains all the techniques and information you'll need to optimize your images for search engines properly.

To give your brand the best chance of SEO success, you should understand the fundamentals of image optimization. The process of developing and providing high-quality images in the optimal format, size, and resolution to maximize user engagement is known as image optimization.

SEO Copywriting
SEO copywriting is writing keyword-optimized text that appeals to human readers and search engine algorithms. This boosts your content's authority, relevance, and Google rating for your chosen keywords. As a result, when you highly suggest anything, Google considers it relevant, and your SEO content results will improve. With well-crafted content, SEO copywriting allows you to target your clients and solve their specific concerns.
SEO copywriting is a particular type of web writing that involves the following:

Key phrases are the words your target reader types into a search box to find what she's looking for.
Aids in ranking online material in search results (such as Google.) Drives qualified visitors to your website.
The primary difference between SEO and traditional copywriting is that it includes keywords. We spend our days typing binding terms into Google. We type words into Google's search box to find solutions to our questions. However, SEO copywriting involves far more than simply putting critical phrases into the content. Google also looks for trustworthy content that thoroughly answers your users' questions and stands out. As a result, for Google to place your content in the top ranks, it must be of excellent quality.

Name your images correctly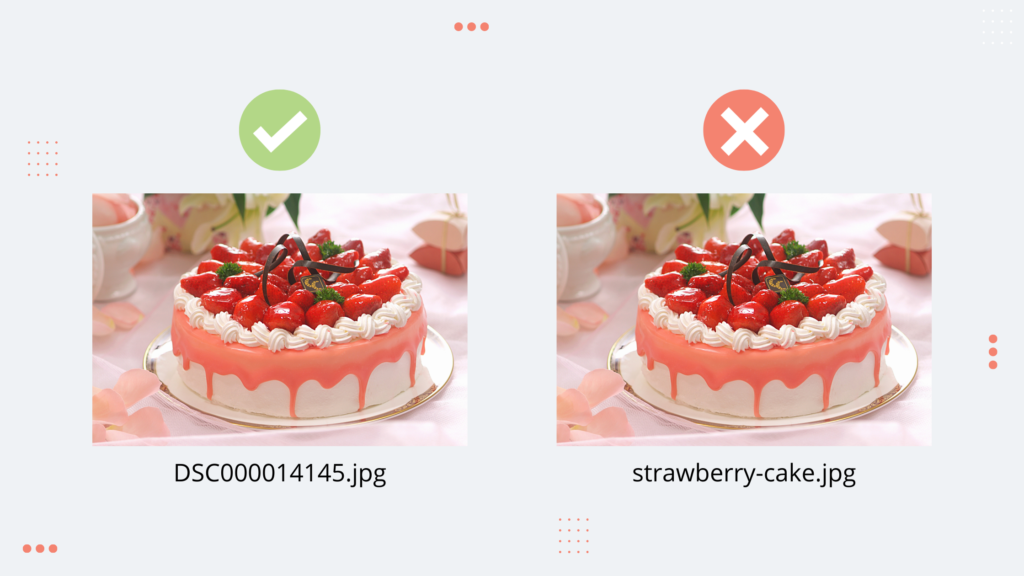 The name of your image file is one of the most important parts of image SEO. To acquire the maximum SEO power, name every image file with relevant, descriptive keywords before uploading it. Please start with the target keywords and separate them with hyphens. Don't use underscores because search engines don't recognize underscores. They won't be able to "see" the words individually.

Make use of alternative tags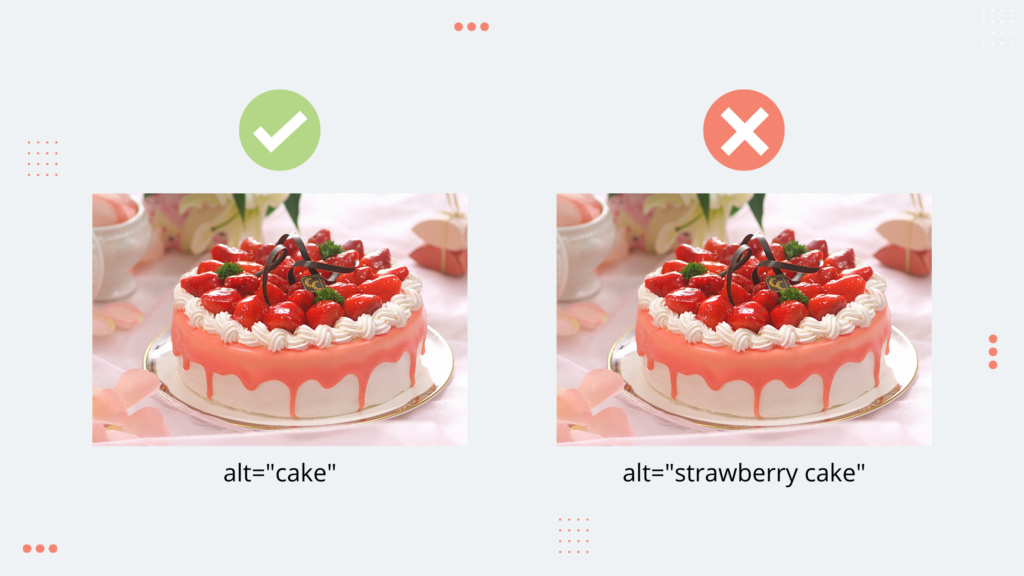 Google crawlers will be able to interpret the content of your images thanks to the alternative text property. Search engines can't index your visual content without alternate text accurately. A decent alt tag gives context and aids visually challenged people. Search engines can interpret the alternative text to help rank a page even if images aren't loading due to a glitch. Why Does Shopify Store Need Image ALT text?

Select the most appropriate file type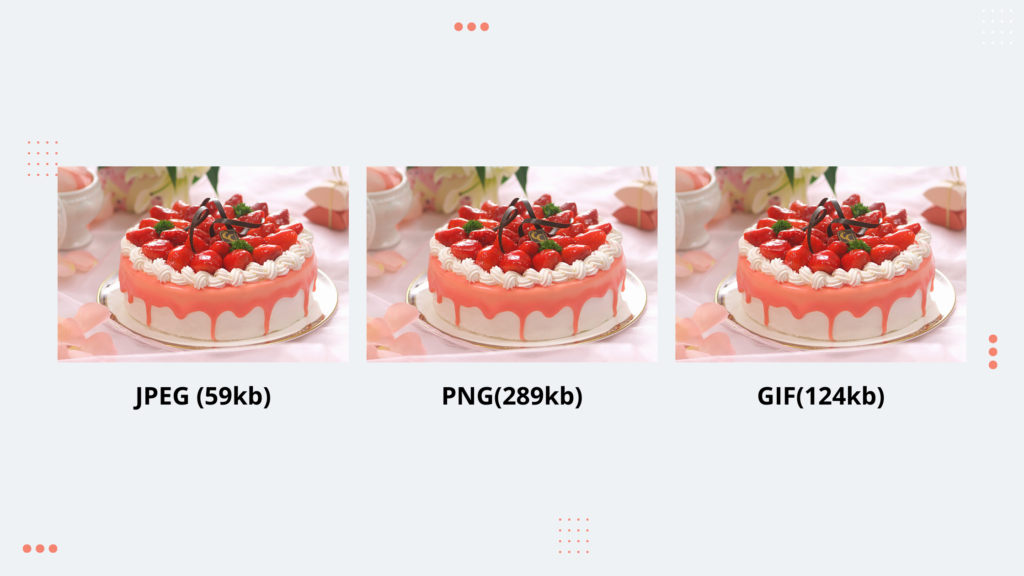 The web's three most common file types are JPEG, PNG, and GIF. Each one employs a distinct compression technique. As a result, the file sizes of the three file kinds can differ substantially. Images should be used in JPEG format, while line drawings, text, and other graphics should be used in PNG format. For moving visuals, GIFs are the right choice.

Include captions
Image captions are the words that appear right beneath photos, and they may not directly impact SEO, but they are visible on a website page, unlike file names and alt text. As a result, the user experience is enhanced.

Make a sitemap for images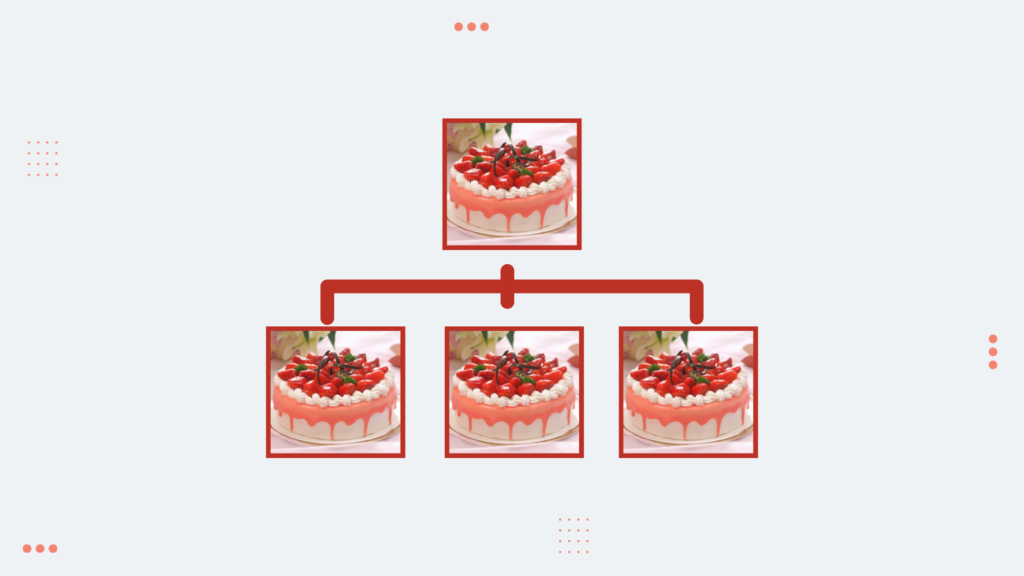 Images are a valuable source of information about your site's content. Adding information to an image sitemap may give Google more information about your images and give the URLs of images we might not otherwise see.
The web's future is visual. You should pay close attention to image SEO because the ROI on image SEO actions is exceptionally high.

Softpulse Infotech Pvt. Ltd. is a firm that specializes in open and innovative eCommerce strategies. We provide a one-stop solution for everything connected to eCommerce store development. We spend time learning what works and what doesn't regarding brand acceleration, innovation, and eCommerce, so you don't have to. We promise long-term progressive results for every industry with our strategic approach and worldwide workforce. If you are looking for Shopify experts, contact us NOW!!